Huawei smart choice 5G new phone is coming! Nova 9 SE Foresight: Support FOR 5G android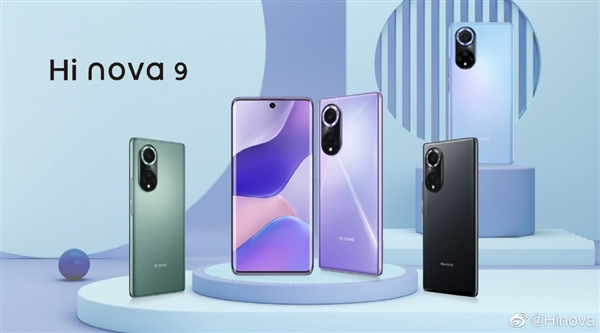 Digital bloggers recently discovered that Hi Nova 9 SE, a new smartphone owned by Huawei Intelligence and China Post Communications, has been connected to the Internet. Hi Nova 9 SE supports 5G, according to information released by the Ministry of Industry and Information Technology.
It has a 6.78-inch 2388x1080 LCD screen, and a 100 million pixel four-shot module with double ring design of Star Yao. It is equipped with 108 million pixel main camera +8 million pixel ultra wide Angle +2 million pixel macro lens +2 million pixel depth of field lens, and a 16 million pixel front lens.
\
HTCnK9cfB4jw1lt3cfXKLqydwLlldqC2BM7UfD3JflGyHYhcPP5oBsDvzPBwfow7Dx5hb3sm6Knudg2KimOfjN+RORzjPFYGv5PK570nCJOye+URKaUihhU35i2QnsexGGRcb9rriOP0R0LaDBjCMkzR5RF59eG7gc5r5a2zjN9uWie4133X/5aKP28X1cIctfCvy0v9OvcG9Zr8ivQaz/S+MbKduoVSpfINpz+WdqsM6xSmMUX5NONgDHGqn+XBPfW9PhqTf6uCvG9AMcuZhMZmDOYCqVW2muqx0lIoYnBHEvXeZ8oYMsE/pHACIghaCMgm7CNX/hDSCSOy+vW/GUqv9X+4s75AI6R1t7bDwfER7t67DzPpYM0ERKtijohBJe2XI9HEgmjoq2qQ14Islj9Dwlwm3HTzRP0+i7ZQ7lIkKpb3BVUqxzQDMSRBSrC+DooC0k5BNozp3i4me9tw1mLJwGwyk7GvZVCBDMbEEgym6CjtyIsbKkKoCMcUj4/ynDuriy6tBljuo2fCBgKtZ0TIwqYAJmQBcZMLh8mM2qhUOukjRblEKZb+OVnMsVo6vPfpZ3D/zdfx+ms38dxHPhSBp9qgU+PU6ZFEoU+sEYVvNplge2cP9x48xJOP7eLK1jSFPBjggfW9loE4RENp5H+JyrTWbXKp0815ZLA1q/d0OZaa3yulJUKNSDsisS8D2h6Lr9UUILT+O+D8itVg+rpbcOCFVuvVnQ+cQ5HNzlEDcgbXpra3Q5aOniU48LyXHqnzcIDpXZrURASvuzMhGxhyhEgFELiPWDaLmFnEsgmSU0wX0Q2E8kjZIW3F2uKEC8zYh3KhEnBDStna8lXf1MiDMsrW+5dB6wR3f061lC5AWtBl27oFeXgnDJYhxVpJUaQ6phVzQCqJYFmWVPI+MowUWwgGhn302Uj5aF6ZDxbSfNH5AJ9QURWaSSFBPL8uV9qkrKdcGRjafYhsh+fILkWpk4GHwYP9AzjnYKczdNaGWH8extj4bh4ekIgKYY4BH68iP6Rvkf3fmzuhqZWf+ezdAulijq5fqU6pkKwbGEPfjhfOwRPjyt4utp+8jrmTpeiJ7dAFFIoBWCN8a0LAhBzgFti/cwdv3LqN+XyO5XIJ7z2mWzO8/5mnce2JJzHbewwrEJbOi2M4ACYPQxaeV+ILFs/dyKQ/CTICpuCfFNo7vBVbJip8FNCsEHfNE6wxEUE1YIl35V1YZids220wgDv7D3D9+hN4dO9NLE/m6CZyDmPRRLmipWUzDDJifIEIHVtsb2/j4fwYdx88wu7T74F1gGHX7P+aivHguIdgjlGNQGvDGJaWK83CNEd8hRyTF0Uy4n3M4npJaWNEWQfZDdkzELRO4Z0sTMNmVvVlKFnvpvwukgrL9hTf1N+fNk/g4pDI2pqJeURkKqAElSLXUl7UohlCsDapbw9Bq9MfKHurXmPXp6W6DHnf1/VdN6ZPM+ZrhW5MaRy6V3+Tp2WMQdd1ABanmofr6nDWcTranz4p4K33TFSmSidWWQ4lIB74ezaqFWuXpTUU26ke82+LEm4Ijw4Ocf/hQ0GvrI1oDcLcrsevllv+T4JKDoGWY4HECz4pjaosaaTwwfKwLCXXBqguq+WK7ubGynh+8gOIHJ546gmstrZwsP+oQM0IgCVCB8bMMqxf4Tvf+ga+9IdfwMP79/G+p96L+XyO+XyJk5Mj3Lp1Cw4eT3/oQ/iRz/wVfO6v/XU8/t6nseSwRMaQpcWgqLKXw+dKhN2BQbAi1TM/K1Gm4pgNdcnVaGMMKKBlHPyopE8hiCBxUKA87HQCDou873nf03DLI8ymHVaZaw6rQZsZBJ6kTTikbWCBDpiywdbWDh4cHOL6wTEe290GnDs1P9qUb9Tv17KW1WVEjYOB8RD5UPWcZUDGPPL8xuqTSHqmi4NJNUGsE3J6BtfbE6O0do687IjyPeSminNVl2NM024J8T4TKRWqTSmmHbPQXVtrfF2qbXrrxFurfESEiBMEhCC36LPkC2SExAQqy38GUtg2pdmemIXwosSkLoLqfmwpfZp/vrxSf9tKc6xtaiGe7us3vsdsNsknfV8xMANYa8Dse4NlnUKcUI5hOo2itW5+EFFwLs4QzLhbr4we7gPzH97EOBDnqrpWHxcyurTj4tl7IIJ34Zw+5rDDz8kOQr+ZQrw55ZBOIXaL5xph++GjR1g5h1k3Q2dsPLxZv+l1h0ZGN3m5rewYdLYsO3EINt4QlizoNzCuWBKXAT5NQHv0iJK83zYxouJcpHIH+NW9XVy7soc3T+ZRueoCAjQxBgSPXWtx8NZN/O7/9X/guy98B88++yw+/zd/Cu97+hncvb+Pt+7cwVbXYTK1+MbXv4KvfeNr+PqX/wTfef4b+Nl/+Et45qMfA7PgVerTRtoWIVaWzlv1gZL4br7oByKAuJP34t0smni8zqLRZ3wYlgCSVSoLQbpOFktcv7oLvzoRlM4KilPwlix1IpIYeaq8wcF6xsQazGYTPHp0grsPD3BlZxudKuKZ4RMV82p3flqZUgQq3cvzr8kF373aZytHkxPlsrE8GWLdilBs8QDpyvuEdXHruqTNB0bXiDvyTpEK0nczbSIghoT/OjqdEnL5mwLGLG+9p39t5tOzqZXSqm9UXOKNMv+WdXHRKF5LqWlOwkY916WXf9dC4tb9n9ogssDR9l4vjFQZBmRM2X7k5wEE8jJpyPrl4EQdj77R94LSnaMxAIr4R/r+UD02QRJzCxoQdAjZN+rjE8sb0Zi3q+3KsB5kCPPFCgdHR7KBISAblgy6KuRHXceIHhHikjs4Cdsc/YkGTcOgkvTS/7KDEDFvVOPVew82uVvB+p1oNdV9bIzBCktMZx22d2bA0WEBNBhjYNlja2Jw9+ar+N9+7b/Ho/t38Au/8A/xoz/6WRwfLfDd772IG6+9ihs3buDZD30QP/ezv4if/tt/C9/4xtfxm//zb+CP/uAP8PDBPn75H//H+ODHP4ljx7HuGk6iGfAz9Jsoof0zQKlCV+q2VfQttqeSZ8ThGdrVk8d0OsUhy1xXpSeO6yyepi63e8oiwrP4YjEDs8kUy60dHM1PcHyywM7EwhKiD1lN/f0j4/NiHepf/39WgyUid5T8zyJf3GjeJoS3Q32I8WAC79CuvkCDTX+WwEkbELEs9PdSrREt6jvBASXCdRrI89TlrEoY0+PE6MoPTplf430ijdTLxSyJY2fNYB9tj6w7BSkr79fpNot8wYJ/SEEZEsAioMTfQXxaTIEwrVPOxpTX+v++83SIPJ3FY5LXNT3dej5+eLN0r5RjYrvAuPtI0HBf1vyijA+llOJkcfP5OpJdVCkwZj7eRThLmkMKfX1fzyjrRXaPvjDj6RjWFpY+0LmSKwfxjLgLpeHI+PVYuv/wERZLh8nWTA5rrhBYyjhagcT2Utaw6npm3maO+81nJmyNj+wrixmWozDV+JOax9P7AMgS1roy1AaKLK+t0FEHSwaGGV1HOLxzC//jP/lVLI5O8Cu/8p/ifU8/jZVb4bsvfBNf/FdfwIvf+y4ePnyIt258ENd2DT79o5/Hpz/zGfzK9Sfxa7/+P+D3fve3sbu9hV/+T/4zXHvvM1i6lcSTCst9xrtCWYp10nHIlQKVhT0R3z+E75WviJecyh99uyPZBUmGoKuAEpbBoZtM4ODh4fp8KvBgzu9BvPg6IDq+GxCmnYUxwOHBMe4/fICt9zwZRpEob+JalpT03PUsnv3ZmP6E/vhRP0c2uUGYP09x0TSPMYqhM3TceRMRbgYKf7hxKiO+vyviYJ2L9LDXy4K66tj6Gek20OZnyUQbZC7nVa5alCMRF0EtYV8veZ2uXH+5qFas6iXAnGqBLe1UL1Gh+L5GUlpIWdvCxeh7+fOWdbeOJD3ZZdVNKq/iKu/T0jpL9TR5RGQmc74u+qxWBGMbr4+ds0n9Wsi0OumKIvX2uFIMkh42HwTOyXyOW7duYWv3Cogo+F/Z8XZAqYiYuLzXnxPBxVwUMk7hGMYRWwdBa0xEvuS73A8MRV5tRDmUK++S7DBwmXMptpX+mAVkMDqKPKPrDCyv8L//1v+CO2/cxC/++/8hmAgH+/v4X3/rf8KXvvgHcPMjcbhnj+8//3V8+5tfxQc/+FH8/C/8Ej75I5/Dv/HTfxevvvwivvD7v4enP/Jx/P1/9Msw1oLJxJ2CpxljZDj4u7Xmc6YgB4SLiNChUv6dByg/QzLlwQRx7K/5ECHOfzYUQ90A4VBpgkR3B8GfzHHn9i1c39nCynsEkAsW6C3rqoK0af1rkjGWDLM85t4moEbBy4NMi+3idQdhOaZqvl0mbHpszUhcfAuyBqYbn2g5pbXst4eGsuoxOI8IN5+HOEevipFBAJPsIsz8mHSXUL5bCNn9mobur6Vw/lf8rXtPi+1T2RFi8YDDHpTsXnwPCkVT8a3+H/9Sap6NmAX1fy6cAeY47VLTM8Eum3Im11Je9GdMBz0At1R4kDErcfbNI54jnC+W0qT4y62d6CQcyUCdfPN0UnwaQn3uWinIDFTQldQPGdBul1Aua2C77gJ2QuYoHpDHQyqpf7+lyKb5ZaK1CpTx8xQ9Moy4fJXPuxavq5WBeD9gDloe8pxFb0/fsqFGDKf8PV+gM/kYOx+V7RbrwCGAp/foug43Xn0Nd996A7Nph4mhsBJC8XgUKVPeTj4K11q5UVSzPycIjNJ/KH5HsizVQoTrdApewAxCOlB4CJEU1CH0Q1QAGURlHxDVvpEmzqeODLaswcvf/S6+9MU/wic+8cM4Op7jhReexz/51f8aX/rCb8O4Y2xPCBPjYMlh1jH2ZhavvfQ8fvW/+a/wL3/nX2A27fC3f/KncfXKdXzx938XL3/veTnCJwwQY0z0bUvnIeZIrhybE39RufIhXlgWCBaC3MmpQQxrIP1GEo3dEMMEhdVS8tEyjOD3JfyI2cmvQn0pmzOFsh2mnrWEjoAt63Hn5uu4d+8B9h8eoOZ/qjd4QkSf9H6tbCWFuB8A2IELgIM8R14g/EB+Q3qKonJ5fYQ/GMABnldinEim6bsot6p5jNIvUBAvD1MzhL981Gcs7xa0JFrXI6jHO001Y6wtzfpePhhralmpdV5jv7MgLUP55WluiiC2mL6WpV5S6KNNpll/WaZas5V9QMFrtUE+hsbaeOh+CyVrCbX8Xn7+n7bFOvSnRWN9MfbNunbYhFpjbUhIr0tnqGzD6fVjYF0mL6jrquWw1OHmzZtYzheYWIvOmsp3iqE+VUDmZMwczgHu8wGhWiF2xRhroU05qqYCmIiQHxDdNxhS3olKxX+ID0iaJbocy6fKipf6G2JMyOOPv/gFbG9t4SPPfQwgjz/9ky/hz7/6x7BYoTMe7Fc4OTrE8eEB4OVcwK0J42j/Lfyz3/oN3Hz9Nfz4j/81fO5zP4abL7+Mb37lyzDexfhW6+ajKjHlO+MoTWF8qAKWGfwW1DNCIsLVgDGaRieVz61uDiBgywDHjx7hzVs38ejRIzjXlyF+YA61+FBdhly5L/lQ33AcSleUdQAN43qIF9fpjJEgXxLjzZB3MJyCxMWzztYAJGdGYC6YouWfQymnSoAjjMyckCEJ79YQjOF5jVgpRe28YuSGkVkgl4AArql/HMjrOrbx3ejzgeRyJqKTMvpXVWlqVOCinBgXyPGdDMxj58F6Mn341YpALXjSdbkt3HtE/53chydHnqTM9ST2xa+vINT3SwuvxShKYVwaFNHiDD+11vN7eq6YODyXFmG/XUsEjll2vb19RktZ/yFlERhGoFpUj6Va8McxVCk+9fzuKVS+7cA7VOa3g1p1NdTh8PAYb71xBx3J/i54cW43KHkTkHgTkc0UoX7dk3DO26l8v+gTNmGnZ7+PWRUB2xaUoWTNtkwKEuvEHVXO++0keTrnYEHYf3AXL/3g+3ji8afwiU98EjNr8eoPvodZZ0Ds4FdL3L9/Fw/2H+F4foJHh4dYLOaA95h1Fnfv3MJL33sB1x97Ah959uNYzhf4zl/8BU6OjmUzHyOOHQpFJgq7+0Ag9iBOGxQMqECsiKiUQdSFnyBVEbFFUiyNMSCjce3LsV4fSm6ytmvNKCKGhEtLgVhtCC9BboH7b97BwaNHOFksALIhPEQdbR2RV+X9PGT4lrtjxf3CokSSI0KGdJRQU3kKZwXK8UzlnswWd9QDxQlekMCqXQblYF2hdwsCdBqGdBHlHUJq8vKc1fKsUY93qn3PwuTPKhgKBk9tNAyolxuoUPLHUJJWf9QWe9P6GujD2qoDSti+vld/U9c7n9SbjJmxetbPayW0Hlc9JcG0lgr7AnOonHnfDFmZ6+i08+YyEJ56mXNMUVNa224E6HEwrQ0t/XpcrE/WZgqlKK0PHz7C8fEcXddFo0aV557yFEgOFO7npahIOfb6S591ekPlz1GW+tmQwJV8S9lljAk+Zf26tNIu0nVyULUxBvv37+HhvbvYu3oFb7zxFm7fvonl/EiOsfEOBwcHOJ4vcOXadcBMAYh/k3OCXGxNO7zwwrfx/HdewNb2Nt7/vvdgtVji7t23kvJTGJVlPxTKrveR1xRL3Rm6lael39T1rduixR/rd21DazCZMl4sU1rZUTg1FvPDAxzcf4jj45NwcmJSeFp5ruWTlXKVf5PfG0LEhuqYu7e05MhZKP+2y2HgJkSoymNxlMa7ALqqaAzt2CyBzb7V9hrfg5XIBSe5Gu07d3k3pd5eWL0+f94tBaje1NmKV6MWj1yEZ87HayIS6w4hQF+D6RSR3DPqTS4OsXOyuF1tocnIJ25un+TCI1rZjXylT+t2yYVO/oW2RXKCL4VUjRqkCgsDWA0e3Fx+NwS913Uoy9lS6M47YsYU5rwc2h7raFNDJVfulXnWbRc9Lrn/LZD8KmNsapvOR3S+RFXyfTGXbUzlgrRu30JIO8L9e/sAWxgjypUed1MfBzNEddoSG43lb8v/q/i4NvGDf1DW4BLwlUMMpPYcY/QNpSgYtT1GlCtiLnYZWuSotU/H6IT+3tnZAxmD+/fuYLWYoyMP55dYLRaYzWZ47PqTuP/gJezOxVCiwwAAIABJREFUZpjOJlicHEER6v39B1gsFiAiXLt2Ddcfv4bjoyN0xsT6aat1Bsh3Yaq/mQSR95Fv6a44QY84oa4hPlje/tJHOs45S9cjDfTKuRsUY5DlfcWcHL71UUSxVghhNHQTBMHNFzh48AgHh8e49jhDzqqWEwaYUpqG0uafNi9rhw5pk0+bABHaTK8j+7ciE1h0mqig57tWqebVGVUnJEQ/rLpoASEzkiAV8PhlWI9vB52FmbWs8jEr/iwIVIshXGT7bpreEPM9b97rysKNydNCeGqLt7Yo1JLztUDj0p+hVi7WoUP1datstUXZSitH3lo7LcdQtVZ5WnmcBUEay3OTtN7uo34uK92oLFVxvdblmY+H0yKTuc+M0OWFu6nRVr02psP+/hHu3nkIIisbNjIF3hLJUqExaJ05aXvGBgoH39b4qhHWmvIxr+kzSuf3MWStrncr7X6+bSTXwmaO0aLozWYzPHbtGoiBp556Cs888wy891gs5EQDay3Yedy88Toee+wxfOADH8D29rbwAE9wzkUl/OBwH4DHe9/73sKwjvwqLsH7aoy5aAxE5anWUzEsm+p2SHn76p4LSnL6TgGXFt+OqKcv5wARwdAU1k5AC8bB/Yd4+PAQR/MVPFLYgyEaGifc8KVJ46MNdQzx/By5GhtfQ2OqTyObhmSDAZWvZssJWhDVOC+TOQzRkK9Ti0aZXb37LvzqRl6nQK0rh+4uqn2shn2uNmzXagdgvltSBj3WonBl+9S7us5G2h5DygkaxdKJVjtLSiwayJZpLtPKGUs9PvMo00xpB2K9+dPX1rLnBnPS3Xfqu5BCLbSQtLpeOTPUezV6IpT6XZ5LXvlzZbDRL/IU43TMaFAmqz5aUsfke1X34Vh8o01pc8Ok7aw6rNj46ldSraTX/2v6dV7l2YGZ0PccHYX1PfWbiWmwlGvd5obz0JCSTETVEruU7v6DRziZr2DsFJz1c/S9qnYKZolW+WSCmADpKyr4mwrfeuy3KOWtcbRKNKrot4pfaJ1jnkSQmGgt5Mr0+RCSr6E6urP3gPPYms6wu7uDhw/v4/pjV/HhZz8CayfwHmDn0IXo8h2W2N2yYL/C4eEjOOewYo+TxRIf/vBzePzxx/Hm7TcwPz7E9atX4LwX/Ihkt2Pu30gZOsLkQTZtPki7CYNqHBCSWO+gzHkffFAbxCzO17kCp23no4wPbeO50bYEGBShEfS5lpzQocMMBhYnj46x//BR2E0ooQ8knr0HmGO4h1FjJatjqofs9iOfdmPrXx2HOi/1ujaSan6r3m/NNivGoA+/ajyqShF8tHRMm9NYsmehi0Zr3u10UcjQEI3112nbmdYoZHm6uZDJEaR6u2xt0Yy1xxgaMIRK1e+2lI8879pirNNeh0RsYkHXbVV/1ypTLdSH8oqK5wgK0KLiTLVGXq10amZXOMeOCMkxGrMKx96t7zeZ/Slpk29almtr/NQoGNA3vPLdeRfJF4aU5/4csGG+MvYfHoBoEgSWLXYPjlGBdOirjfMeW30yxKvyuddUQsnD2OTXlfv8qHFQl6+m1liK+bEBUV9w6xZ/nXPWAK+8/CJeeOEFrJaM5z7+wzhZLLF0ckagtQaWgEf793Hz5us4OjoCjMHKMcxkC5/45Kewsz3DzRuvwFrCZGqhnjZ5u3aUFJXiFxT1QcqUYm3T3M2nqWhS1q7ZGG4iVQ3DY8y4BBNMN0M33UFHE6wWHkcHc/HDqhD9mucN8arh8VkaYjXvZOa0nI9y7DXLntE6mTD2fWn4QRSsOOA3YgKnQ7LOygxPTcQo3MQ2jRc1tPtO72+azpkpDJQNd0GSST/kjFtjWtXl18sRSzTG88r7KmvPdX3o455L7t3Lv88VnnoXTVFHoiImSo0I5f9vIiDq7/P4M/10daddiV4oDTGilpK0KZUTukQWWwr0ZsqGKX4pflZf2NeCdhMmtCmd5rvcshzmMyVilbfbOr+tMYZZK+OnoZaCU/dVq93XpZnz5jrdvNzMwWIugsFKX1szw/HREkcHc5CXMaB1tZQcpNcpR0B/aVVI4l3VRphjAA2fXlmCHFKQynhmdZqKOPe/K3Oo65HmU9g1xoKwIew4JgbgUnv7lSBFE2Px6kvfw9e++mWcrBg/9uM/gd2rT+DwaIGVgDBS18USfrUEAKxWHg/2D/Ezf+8f4FOf/iv486/8KW7deBlPPfkEXDj/UpQnJz+fjR0TduGxj7v/hgw1Q8lnmtk1ff6GvgUQd12n+wl14SxWWVRsK4TSh3dKnzYD280wmW7D0BTeGcyP5jg+mmO5dMJzez1U9lW6MPBO0tzEH7PmFkUsusb7Se4EJB+umj9V2WI6CS1L5ZZvNTRDzsebCNY6JvO2KU2noHcDUvZ2lGHdBBr7rvl+pt304NAK0WhZzrqWnd/P8xwSEvnOmHXW7zpLaqwdBss9MO7zurcOaR4r57p8NrGMamU0T7clXE6r2PWs5CoPoO9zdZFz/aJ5x7r0zpvXuvSH+l+/y/1Y8jG/Lq1N7ms+rbMi5Tt5du/eAxwdzmFMB8DAwsTlqE3bJ6KYJm8PPzieR5EO5Es14+8pqRDzvIp5r/uuUBDWGCXSV1Z+ijzCg5fH+PKXvoi33ryNp5/5IH7uH/wS9q6/F/f3j3G8AJbeYukt5ivC/tESDw/m+A/+o3+M//y/+C/xgQ88g6/82R8D7gTX9nbBLm22qedeMacNB7+4Uvklohh1P/1SvbQvhgzSOnROb1dt1ZbrDtRO5Q4bgIwcp9RNd0B2BmaDk5MF5kdzHB7pbsLxmHB5W+TjbKwcNRVjoMqrTqPFo0+TfmsO5P3aGViQerujv3tjI23zguhC0jwtyjT0/sD9tDuu3O1VvEOE4ZbbsBz5WYeczlrywYpjP8DE1qBgrA6OjfeKQQ7dVbJG2VYkSr+n7H7enwloC+mXCFHNGOUMKIaFkfhW+STIkacNjlypmew6RWnsfs0AOJyGmiZZP482cyIpfez3ehypANQJ3IfYh1COMcu1hSqEEhXv5X2TmPwAenKptA4t13YbV0KAs/GX3AgocuX2eCqiyutOqcpZmAX6aPbTkCBrlSHPW3eLpVdkvDjnsb//CMwUfY7SVn+KlrxhxHhYMo0NwJATK6Bzrr9jseYlsQyZ32LPByZ7t66v4ZALDaOK2n7aJnlZGKUSJd/6Yhe8+jYOKWN6SIeFw/YUuPHa9/F7//f/iZ/5d/4+Pvf5v473feBD+OIf/A6+/c2v4cGjfTgn5zp+6pMfxs/+7M/h3/tHvwiwwRe/8Pt45cXn8f73XBffHNNampQdfcQh2KohADYGdrVQnyfhMylAahr3ojhJOvHsvPCUwlE2cgRRWBb0PoUXydC93Keq8Mcsml8Nh3Lzg37nDGBnE9jJBMv5Esv5EvPjBQ6PTvDY9T3xcmIHEw6WFn8lFFsrZFxImUiP6GFB2OpleD1IHdlcDA9CaUN6RmRZHHt6Jmsv3/4mkfw9r88FXgNXcjv2a/CRK84irFnZJgL2IuksDPudRq1yGmIIm9DYhG9dn6eM68qR/92ENrVgfZjYPWHVCDeQBEctmACcsR3GFY+S1ilcrX7OlZD1dUxTfTNK54b1nqxRrjZKnYbK0wqWGt48x9y7SOXsneYBLTQECMpKdgRSboAMpVNbwuus61zRzknmj8Fq5XF4cJw9yISoCt9GHcpMSl8fQMezi3VrBiM1NKhIZomH7/oOxvm4U0FvqIPMhRLZ0Tp7LucfESFqGOjzVCVjjAStZAN43X1pYMhjb3uC7z//dfzm/j7+3s//Av7dn/15/My/+W/hS1/6I/zar/86tre38bnP/hg++9nP4jOf/TTefONN/NPf+k38i3/+z/DM0+/B1nQCdqvm5peoHLIgQcyIJydEhc+US/ulwt1eJSAMzAsv9bLcQL89QyPpq2EQ0+OcMxjU4Qq0Pp4ZNOkw2d7ByfIQbu5EwTo5wcnKYa+TjQiq2MUiNoeITw8aY9BnCQzxgNqIH2yX7H2l0yCzOeWGdqfbZXLlKgbfGmD+ksD5hf1fRkrGWjnA1KHO8npG2qI4EFitr2QNtpAL3S1zaoE6gHDVigNXI7+l8ORlQvF2OTjziRxwm6J98nc9pO2oyjem07OoTk95PcYQg5ISolS2OfXmQ2Gtx/MLVUGqv1/nX2AG9UnKUIW6PpsPixqJNcX9gjldgIJ/GbSpsnYapS4XfkNpFM+8oL75aQWsvMBUcyhLr1ag1jH4+lkT3Qn5G2NwdOIwn7uen5UqLEyCmniC7GxTtKR6t24HHdPxduG/4tEa1636qO+MnocnO+wG0DpJJPK+dvukdknPx05GCMiNJ7DzcfecyecwL7Ez63Dn1ov4jf/uv8WNV7+Hn/o7P4Oj4wWeeuoD2LlyBdceexI3b97GV7/yp/izP/lDvHHjFXzkw09je9bh0aNHsFaPA5LgnU5FBMlOQhMQGzkc0sNGhbNWLPT0CFU+UpyrvNx58zHnkjzrS1+Pb0HYwAaGZTlbg+ozh93xXeofifKfsCfPHHZwW3Rb27BHK6wWK8znC5zMl1iuPHjaAY7gIj8M8yxTpES5U+RI+yEcIB7PCC75k8Yzi3E9VX6G/2MtycMwx6Cn+bJpizTKO0U+qb5p2pr6YjCiMiyOyKKrYwrlRESDEPn/T20aQzjGvmnBkvUzJbU+z4qUaRpDREQgU6Y/hP6MjZ08v3V56rtUHfhZWxyblL9Oc5N769ojTaX17RKt0kafXtg8YhOEmsFlh0/RupwHoQUuDoV9u+i8dWVOc0AUHhvHeFS+sDkCN4ZgtT8wePDgHpYLB4NpT1muEVfOhFYtoGtSlEWFWKtcFoAr8mrXR40QeUWRsWyumFROIJyLyZNmGxARTI6QVFOjHsuALAl2RgKwAgguM7ZQsuAX2N2agXmO3/7n/xRf+Jf/Dx5/z/uxtXUVXdfhhW99DUeH+9ieAh/98DP41/7qv43DRw9w8+ZNEfpG3AFMYWDJQcyC6OhGs2Ss5Xw+fROe5eGVcmQstseQ3KYiBE7dNqqsyXNxALeYAMZI6IjaqFOlLnSPtRZkDcxkCkws/GKF1XyFxWKFo/kC17YmCIO/yHeIckNfFMUwZxrvDh09F/kwIy4TXiofYt2FBnRpNxfHXYRxWTGfWOr7w1R07gWEUoLCsWdRTt4p0gnsVbipUaA8IZyLVZ8QXlOcPFxOpnUCuRXIsk0lItELoT5SrsKyaJS5ZT23lMEx8hodOEx6X6dNya8iZDLKrPM8T6fkJqYnlIcmEP+VVhDG1BaaryJWZTnS++vaZMC3L7OQBMkrd4ylJNvK1vB4qpGG8vtaGNVpvvMKkwqSdYrKxRxRoycIDB6QkL8bBGRxxiEhBk4sULKAjNYKATCOqHLvg3wnnoRn8J5hrC3QNTLC89Gar7UirQ7ujTLFswo5BZIkNiEae/h8oFtyIyzGRALAZJHOzBSEiXmFfIZqLS3kvD03sFkn5ymAlIlN/1gjDv5o+bKYoS7Ui8OuuyWmWxZPbG1jsTrC3ZvfxWrl5QxAY/Dcsx/CT/7k38L73/9+7D+4j4OH99B1HSaTSZxDEumcQVZksNxLYySiShLsSnCqEB8wR3YQeQvgvat4TOBZQYGWcaVR1B2QrX6wz9EbD2ZR8nK/OTmDD8jXuaQdGSY4fRn4KFuYAHQWk+kUy/kcq8USqyVwdHwCd3U7RJtyMe4Uxf4uyx96oTduOBu3Ok5XuY8qkWyqRTIaKPgoMrjwM6/RqygdNQK+Ke8PUgwZX5a3yxmoIeqdF5QLNkGz1sdOeTvpnVbG1qE460rWWhIoLc3TIy456cn2EY2M3TkiHIvwD+WjoeNZ1gnbsediCWne4Q/Vlls//036/rzjo0DiqLxXkxoK8f1LoNPOvfPOVT0AO8Ubu7i0L5pacymnfH5tisbVaZ4GsR0qR+sZwYIbASLPOn6NMVguVjg+nmeCjOKzmD4jW1ZqzzmptwOZ/o7FMjiuID+6xC8gCMfxE8vAmeJusnzjMS5yz6Evi5g9jJmg5qypzCVKl+dbt2PMl5GFSwhHCPnEkLx3gLFhQ48DgbE9meDK7hYsSQiUruuwPSXceO1lLE4OQWwkmntWlrg70TAsAzBGyus5KrWpf1Iw28Jg45KXDsWX0roqv0x8k6Kfmve+2GzEod9AVKCTUfGFnNUo9enPhWKudAbd9gx4dAC/9FguV1jOV/CeJRQFJdQr5+dRGd5wyNeGIwOiTHodqyYiba32GaOW/E6AyIjMz551yjR82DUyVDNxQmxH1T0v1YXaRIBuzHTqw/HO+F6vjJQQHrUUcr1byQQL05PJJkvZ2WI1omh61bZzA7VgfNRPR+shykB4ZrRsci/uPgy7N2IaVfBAGZTjSFFernoNvPVOMx3V4/LmD5O9zi9vO5aZn+3QSkhdznR6QtEoSjuEaAwYENlullLolj5zLSEs1wlpac8xtSqHj11o05APVXjqV3H30mZzJrWjCKiyTkMIzqbUb79x1PO8impKX3ZZSfqA8LL8zQrpbd7nrN6b+Rj161Lnowo5UHMPaffTLv+KEcxMWK1cPAuP2BdnzMW/RpatNPK1EY6WoT4Ousd8WKH2cVdZXH7yDNhsOQ5GTp/gchcheck/H1OG84OBwy5ag6iAmizinqJRmh6onPMqJJUn6EkbcoReQMnIi9KTLc1JoFFRgNK8Vr8ngmcHtwLQdZLWCtjff4BXX3N4dPAQV/auwXuP1XIJOOE3ljpYkmU0WeYMS8e278RuglLABBhDcddqEDVxZSHGKlS+r75YQRG2WV8uc4U+nNzAftE8GDo3QASVDEvbCKKDxW/MUtjRDulzYa8eMAwz6WAnHRaLFRYnSyyXDqulx3Rmg/jh4Pcn8bSEn7f5n6/KN6wjBKXVNHjUSJyr8vsWfwt9hKSsDZEiuUwodxHWlENxbweNWX/5AHwnUKsx5llbWiUlH5nCYs3atRUbZxN0oNUOQ9c1Y21R8e0pJKhaWGPlqPOuJ0n2YVI4x9JS66fR9rWVUuQbHJE3Ce/Qola5c0SkV58B6teprzAPjf+yPO20+3NlM8OhJBNRgCi0qP/duvnYQoxadWn21xnneguNOa/itq4sm5ZVBWUUmJFkiea8JAKWsJivsFy6cPYgRUUiF6Am69PwdaxLXq88bUUEpPz9+tZKFJBCfeQoTE2GAdcczw4puGM/SKmOUTlLkSNC1ipXD3XJUBQfjskRI7RWRsX4kXwIcIyl95jP5wCAjizcbAaEUAiLxQLWTOBWK6xWq8hOrbXimxaUIEWDAAO2DHIEJh9iluXITEJO8jYURC8Pr1CNw4wvdUQxzGs+13LeVbeXMRmKs4bP5wACE8F2HYy1cM7Be4/lwmHpPJgmoLAkeJp52EKUCmO6erf8+HSxtGpa9018XgEHXYp/oQW10eJuVeiy6DSVPlUDbRoX67QIV9jSWiQBJBRLo8ADyNVpYh93NpyWhpC+lvA1waxLiBKVIzDEYYrMjoCWzrEOANTnxS5U5l79FP4thL9J22bjPWuadYzprClH/Z36doFSFBRBr+rNHW3LaVhZMmEuac3TNvO2MjS8O69UgMrdQem4mjQv83wSH1XhlWLH5HnRQNy2TeaS91UfCRcfVPpqumzF5ix0cWn2gtv08qnfL8+2zCFqfwrGUPdnVQ42ODw8hHMOGo2ntWHJE2CMIEQ+WN25gjSkaKX262/Xz+d/DFAKDwdZuqFMUdI0DcT3J42x8uQBSwZwHLLrj+FYHgrLYquKb+h4BYq66ZwRzS4tKfnALlVh8BD0wjiHk8UCy+USJ4tj6BK6lmFvbw/Hx8d4z3veh+l0CkESV9L2JqHdxpgYUFTUJx8c3XVJy4UdfGUcRFY/3QDUpEO7ITsgB0CI3OAwJH5fMBQ2jJZjrnmY/YAuIOiViefzAcCKxTO56zp0sykWyzmWKw/nHBbzFbC7BcEhk5LVA5siounj2YKhQ0BBUSz4SjYmHBidrmx4Bo0cHpyetOMQxl2DjfklBfXldUUd/l/23jtesqs6E/3WPqeqbu4cpZZQS2oJhISy1AoEEUSwwcYeG/PGGYfBxmP8MH6Og/M8HDCGmcEYhAEjgxDBWASDjUVSQkhCNkJIgFpZncO9t9I5e+/5Y+18zqmq293C4efFT/StqnN23muv9e0VECw0jGeAkzDUlVK4QL+T9a6UIs3TfG66EuNNAmdjgOAgTCHsSTX2OnSqOm/1DUrrTMvk77xR4KTk3kf9+kn7FrY3RTbSf4+ViAKcSpu/K1dwViT2prNN2lwTYpg+P24d16GKYbGhwDVqPMavlTpBtT4UQHUNegHOexrH761kT9YhSmG9k+z/la6JSZG140lxnbEQkQrT1bnVsPaPuomxTFQvK9JLS10WuEWiXKG6Ruv4Qzo348aKDZW9d5+Gcd031VuFPUbuWMBxwpEGlGAhJEqgbYX6BsQ6VcomOcdS9CajPBC64nHK8xxaa/T7ffR6PUgpsXb9Ooi8heFwCCiJQ4cOYM+ePThw4AAWDx/GyaecilarhaGUKGQJIj7sM8G20ERwBzezJea/FjHjvsRzAVT5hxACVCqjwMZ8NhWqteZYYUp5gTMcK6WU0xVDodXWkzoHUDAnXJ63QdWCkLVyoBxCSgkpNQZlwaEc7LVgA9VmrzPPW2G1bo4VAYKEX++k3JisnJojLExKuc391RyOIbZBqH5/bFTH4FdCZGwUdJPtiqtoDBTT9Jod4BQabUAEQu1Iax/vxJYjyX5B8QvAyMm0Qri9jiSiRoNzoN5llYicJmA3yjgBbWQax2Dzue/ICzajkKi67ycRtH09aXtTZCgzz4Xrum6NhHXZMoJfKTYQpiQ+DUx07Er7Gvrh42ElrUi8oIi80MtrKb1mttcLaaoGGazV8EoljGSd1kUNa4HfU9J+FwvAY2PIrFAonLSMlVLTXMTJbpvertqn8POjvvcHTioQeGG6xvbKsprg92akyr4vnUDACgQByKAU0Ov1YdFQmKjYFtH1/wFaESgLr/DsmgIjym6MtNPUwzFdEUJJKjJQt88z4E8GutDOpij8jztYdSJxOyK4IkzJ1QNUgpFGzTPVZCCHMglBUKVEv99HKYdQChB5hqzVRtZqY1hKCACr5lfjwKH9kLLAww/vQr/fw+lPfSqKQqEshxBCICfhvBVt9RSEZlCkgjEmAJKv6azApxUy8td8ITLn1rOGs1JL97TlzZznMFbyHd8RgZBmnlfGtkmTYlssjj0BLRSgzNU2sfCTIYOiEiCCaOXQA4IsGMUrpIRUQFuIKBfiKMpA5ty0Ap/nQwRjz2a6bs9JsvJKMsdsy9Yc0sGvA4tMAbW2W9Ymd0xBYhSDXNHGWSFFG+co6DuFaDUhP5O8V/e3pTrkKv1cR5NokkdDEwk1Rzlfde80lVOfUHZl9fi+hNdp8Voe3w+WRG1ajbQeX4aKPkeMjKqHhP09DPyYtqfpHUvj1s64vjWt6aZxkVJW2jdJPWH7Rn0OvxvX15XQSvbtse6pJgQoPMTq2hbT0a39OoG5LNjmpfpwGH4ElfaG39V5xHpFpamtK0DA02uVGm1OoHn9eOV35ah3uk+JCEqVTugMf9NaYzAYYDhkg3CpCuQiQ1EUkJoRuNnZ2UCIkxBE2Lt3Nx7c9QDKcmgEAxbWshwm/pWGT+jMV8cZCWcnJwQSOy0/L+H8QPmblFHjkMoCdXst/d2ZWCQU8jYA0ESw6XXC77OMczsygiVRFAVfIY7IyQnABaAN21kn1DcrslUBc6XnF89Zczsn4bOVK0JPbGNiNTCqaFD/NihFrhpjr6w0R2FKVrVxJGrrcQssfV2kk149tEd9bhKUbf3KXtGNAeoU2XYrV6aCro1VEy5eBd9/1zsK6mlA4sb1q9K+MfG9vJzk+0tEZoBCo9vIKox7oOvHfjxZuyig/mAJXcFjgcUzvNQ41x50pUGCmoXr0UzEMhz/ffzssSHNWochGigauqZ21bfz2ISYlR6gKycbRPHo62kSEu13zcraKJ7axHfj9aQ0RXy8LEtIGaKSEgCxHRCqaWmA6uHj+JhDjoKDDv67dH27v43gEC+a5vXo15MCBdd16ViF7bTejwRCoSRc6HGM5jVuPsBJpEnr6MrKCgBCCJRFiWLY53GwcapIQcsSS0cOYMuWLZjKc+ze/RiULKAtD9PAow89iFa7g01bTuT8hoLbnBPSTesi6QsNx1i1G1/e6xykVoHMfGv3nTZ83CA7ji8HCL5BmpznsxaREM08qCrM8PvWTsw0jVggdOEsSMHbcQOkCJRnICEgcoMySQ0lwesy5/GpBP1IBBpCyD81lE3JlCCpLo6YzbThBD3p+kZEQfn1Xtehfa6GDJyhEuRY8e2Cf9EgWi5wlgSQcRysJuJFUj/gx0KpRtRUdshUw7+fXEZbbYOlcWOQaoCjkKuj7UPKoJ3gdRyGpE4Dd98bQcYZwer6d8c5503S/5UeyMzwU48sW05VkzkaqmpP8cBru8FrXe25HeFhEca4YWpCeepDexzLfjya97T2EZuZgcXlrWStN82vjQ4ePjfJnmpqb10d9rdj5Wej+gX4+EOptyq/F34zicI6/plwXWQih5RD51kXetWlKXM46jTgFBZeyOZayqzZ1JlnjLK6YsFbaBPY0Qpkod0fAKVdWBaiOkTN/60Ro1J19SF4Jvyc54ENFrRbj8PhkA9eUq5d/X4f7U4HUio88vBDaGcCRVFE7bbH5749e3HaDuXRKGH0deJrMnbs4fhaIOECYVp+EqNCDqqK+u/mKh3/YA8KIdhkRfm1GypP7GjAjc7MyuV1DGMdVuVvAMyVJ9hpKRhXIr56tnvBehNKKUGtlh+gEeQ8mGsQgFiBrZ/ncH5XRKSO6Uy19eWcO6j+Ie6APThHN9BOYIpehIPdxBxDISssIy3TCJ8XAAAgAElEQVRrkvftQaYTJKRp09chXrYvPnO5Nt42Aj6ivXkhgIzC9imRtjc28HbIU8NBlY6XN/mIDQ8rB/MYJMoxsOA1YUIXBIqT7we0uXNXUdtC+x62CfBzoBAKYDauiHJ1jaLmjVDBBPn/kzG268R5L+lqmXadxAKRNXD331vNyTIZ/uyDB6ZrkpmLFepSWxVjE+YmUte2rToG9bkIj5OuE9UZ7ztGOoiM3Z9N/yDimagLdJju27q67G/pHrXXCeF3afnj0neNE67q1kNdm8cx5bQf45TBuLhxQlPVxktDAjq+Wvb1WV5lBXiLwmTu4LXCCQvLOYiG7kB0SFCgPFiBBTD7VxjEJ/A096woCF5KVHsdxVkblGFm3ubL8UONyo1EdGBrMGJD8TzWKelCg3k1bLnJWBoGXAwlikEZtZMHUANaoixLtNttzM/OodvtgjoK3W4XhRzi0MGDIIMALUt+FpSh02mj0+kwiliWWF5cxKDbgwDn9suIiyco5BnzS+0EXIVMMH+Vysf7Io4dAUCztyWsYmkDkhp+Y88d4x3IgiuceBSeF0TaeXbzWmGEy0Yx9wBLeFhQg7zgUXg7/4oAyjOA+B0JjVL7NciRNRG3G/Ee1xySHSnixDk0vR1XatJs44apSBn2pIOyYlLufI3lmXpvWV+g9SpE8LyoxsFqZDYTHIyjGF96EDVpIUeb+5DPNdYChBATX2Rm1g1WA4CIEo0SabRIoNNpg4hQFBJ9OQRqMr/XtmkFGjcQa9aj3qtoZlQvWE3aJl5QDYJwwsyissxjpVYgM3YBxzXvJe0+Cq0gLMcfLqOfGY9g1F9FNq3LcZQeeilylpZ/LOjJk0F1600ZIdDaYFkNNRQsjxUFsnXXCShNQsvxQJ7CNZ32fcW8pwZNCKnOjs//1nz9GwmfSFOJVOsLhaOyLPnAcwhV3C9+x177VW2t6voY/x5fUY4bM6/w+KCdWXhmkQIhh5OIJiRG6QJhdoSwX7d2tWY0CjqHVhrCmHKURYGiKAAAc3NzgAncOjs7g1JJFMtDKFVCy3itEhHm5+fN9WyGdquFwWARy8vL0FIhAyEXADIWioXIopRFpbLIiWL7JSP8aOLwCgoe9Un5aag4ikBQ9Qo5z7d9LpwXN1YUAwHptNqiVCJQa7DZiX3cXh0KIQCD0IXx9GyoDgfMJI4Pfv0Lo/RW534lZ6un+qvBujJHrZ3aBtVQRcA6mkbbwajf8PVUp3Ucdf1SYbrTQsvs2FJJ9IclZKLlRPWbRTzTaTOqIghlqdAbFEbalmgRoIddfPnWO7B0ZBE7nnYWNp6wDX2b/gHUGGPDStAi0OZYF7AI0uRxl2KkxZfvDBsbhqxujJsQBafJELzdXbjx0neiEPMiYom2PawBKPedVipggE43S8r12oh3KtLwEc7j9zUF9gYKIOFTTNT32278LNowzUuVo5mn3oOsBzCj8ojeJJT241/fpnGcMJpeZx6tENpE9QhjnUBQpSZEatwzdeXUvXssNAkva6qv0gdlvbpsXB67fj3SGq5DpbRLhcLEkdRJcKiAcC4n7TIf6Kkmr80eV4YXcjuEjiMHWSVWB+hIeJAqLd0e5/bEc+9ZIKNy8W8GsTZtFMThBBS08RjUEbsh4uNda45EfmDvPgzlHFr5DKA1chLoDofo9/vo5C30lrsQeY6F1avQauVY7i768SPGnzjKvEaet9HrDTAzN4+ZmRn0u8sAFjEoC/R6PTZcBwAlWTBUMuKAmTNmzyC18UK13rqKebO9yrPz65GWYF5NzlJtxtMKr1KWwX72wppdS6Fy7AWzKkXCBoDQbi60kxNZhqyVQ5cKkHzFGt4MaaEhISGUiEAcbcQ4fi5Yd0bh9xk87NexaYGMl1BQLpB6VMcCZT0/djZXts7A29PG9OJ9GctBIyO5A5OhMLXoxgS7NmxIKqRNWjcAdFoZ7rnrDtz/9a9DZMDC2nW46LIrkHVmGr0VhBAoen38/ac/iUFvGYXUOGn7dpx7wcUYKoasO60W/uLP34T3vPMvUQ6GOO+ii/Dbf/JmrNt8AoalNYCbHGkaR3Wa9Kj+h0JWWs6oEA7ps+mBtpKDbVRcxGNFBizF7vT1SIuVc0cJ7fYwqWgjybMpWmLLY8aUrtOjQzv+LVEjyhcYvIbfT1reSpSleI7Gv2/X+NFQs/Bd/btpviYRMi3CkPK5ce+m+z4SbE2AYG/8bK8M7Tv+yocZvi/DnQ3RPp9sPUbtVM0IYNofYbAKRMpMPV/jkBMsPFlkRQEu7YgzZEa1PisMaK0hlQxyC1Ks/JHPTNBut3D48GGUBZB3pjHVyVy9UipIyXZDU502FID5+Xls2rQRhw4dYDsi8japdnCllBACUGWJVatWYX52Bruf2A0AGBRD9hKEtcUnF5bPX6/xrtPaiAFkzF0goAUBSkEiMKdR1fOzTqmmUDAxV2u2Lq7GJ/SOyjLjbyyyKmeEAljbtIb2SvH9J5hflsKHBLIhhiaO8Wbs3qrrpOpEFv42mqpXfZNQXTwxgh/bJjCiUcCKITp4SXdEvKk6SG0Sat5w498XAmjlwOc+/Ulc87b/jXY7x1nPOA/nXXAhOtOzGNpwFq4/7AnRyjMcPnIQ/+dNf4R9jz+Kbm+Al7/ildh52RUoBwMItLF46ABu+vznIMoh1s3N4P57/gUP3H8/Tjx5O4ZlFyLUjBpIwhu68v9Xg1la7STNF6d19bvK2CTIiibtPE0YhE3CBTgt0TAgZ8tkS4khZI8XkVtM3A1Kuh4jUn68rc7g785jRM5ooDU5oOqQOZfaInwuqMciStoEIKs+Z3ptFdsUSmdzTRAFWp7tcs2B7uJtrXD9+rYcn3hyTxbZeDd1CHWTADIJYlRHk/KMWOOcXAFsaleTQD4OgV9p+/wYjkDYyKC8SYTw9BrPrvmwHZE3qtJsg5SR06zDNhCRQ12oskcyV58wUbldHQap0ME3dj+NQtItaqSc0JlF40DIALLrrCqUwrU/q5TN/ZauNc6rV1cFrFSRV0phenoa2qSmaQkjZGUCGgK94QBaK8zNr8K+fXtx8MBe9LpdP6+ar+OUuWpVkq8WW60OHn/0EbbLyjIUssShQ4cwOzsb2bvZdsMIUApGoLLQE+y+4A4JY8ClzYEvLRSnYmN2ZdaBMNKa1IW71kuVas+T4/XhxokISnJhWvOtTHRxI4ilqAzujLG2tkIIZHkOKQsngKlw9aSIqFaRx3qIEtnfOUG5/TlGYxvJeh/aj+4Pf/UeKiNVpDYuziLIfA6qYF1Z+0T+3Chgpcx0FLtcyeHSJIRNinil5WqtQVqjRcB0TsgFoZMRSKtKXel7gghtEDqkoTKgLQgwd8VEArOz8zjllFPx9bvvgi6XsX7rVmzcuBFlWUKAooXS2Neg2swYf7fbbbTsRjGTRJShNxigkLEgNOowY6alkQnCdKcTbFYYLUzzVamSxrbMWCibBNCCgLmpaZCWkJrQG/QBbZOD1ow/OIt8KzOpN0BY7vdsMng/rgbZ62QC7bwNbxHHDLRUCgMTeG6q3UKWMUPv9nsoxqEGVsCyc6oUpvIWptqZm3Pua4b+sMRAlcYwNmHYdcJbJPRaw+H65M+jULBjoZXsh+NZX1inFwz477Iso+9DLbmuvRHzPk5KVlhvuhfCd8eN3zghq077X2n7ozZoYJwQHY9jfZvrUJs6nmav2ULknojDGIDYSN73qYoOuMM8LVdXD+a0PePICQBJHXacmsY9nRtGoerHAIgdaUadQxpAq9ViAY08AqMUYWH1eoisBWiBxcXDGJgYWIX5l0ijY3juYFCg0+kYL0Kg31t2e6YsS0zPLqDfGyATLaxfu5YTJfNlEgeAMYIxabjEzNok51aw6XSESUFj5oBC4dMjc6OUBbJnlgY0JBuQ15ynlQUwIdXm0RSxHIFAIa1bNXVnqu9XGA6nqlw19b2+rTEvCylUgsYpyTp4Jt2nWodXhElOHRep3N7xaxV1bBTTGHlAjvg8CdUzYtZihBCcs8oB097TzcKW2jI9w2jsexy117epVBJ5nuOnfuG1mF+3Dgf27cfznn81Tj5tB3qDwixUqlHbzKFsGKu7UlISU60c0+0Wvnnvvbjvnq9h3xOPoygGmJmfw0mnnIannfMMrF6zHou9PqTWJraVRZziO2YIgiBgfrqDxUP7cdstd+DhXd/C0uEjgMixadMW7Hjq03DaWU+DRI6l/gDKREnWUiPLMvQXj+DOz9+ITGvknQ5Of9rZaM/NAQFqZgUZUhrtvIXHd30bDz/wAAt37TZOe+rTMb2wACWtdpMhg8bC7Cy6i4dw52034ZFdD+Dg/gMQQmDdhvU4/YwzceY550NK4M5bb2LbhHYbTzv7XGQzM2w7lwwrhyEj7gMsU1ZYmJrCkf17cNNNX8Ku++7F8vIypmdncNqZZ+Hiy6/EqrXrsdgbQDphyRYYZ7D3g8uwtNfk62lSpGWcojH2cEpzXn0HSWsNKbUz9k0PwCYGFVLdOyvZ93WC7CiBd5Ky0vastJzJ2ud5T/Mce+TFtkdLK2Qxkw8Vl/qy0sju2h2+0MLZjMfOO4QoPlJiv1LnwdjU16Z++YPGX2P5MmxsLL8eBHiPK0ikTkQhgmXLiBC/JL1M3Tgp03/n3WbPAXsuaA0KYqHNz6/C1hNPRqvTQVnkGPT7bq6IgKyVo9XJseP0M3DiiSfi9ttvx769BzAcsmdlWQzcnMzMzSLLp/D0ZzwDM1MdKBNGkw3Xzby5tWIMwDODhCjtEB0ytyHh+GeZEaw0C30qEVu0SykTntfK2PRl0CjCb6FBDpCKxlvUj7HQPG9axPNjlTMALGQJ8kox/PiH4ReUUm6alTTPCDCaaK5k7Zwb8QcpVdamk2fiZ/gGQwcZQZL4WIn8UxHekvGpq3skgtWk6YUvx5vm+GryTXXatqXfefIGdKPaP85bkYjQH5Z4yqmn4Q2/+wcgaCgNHFjq8kIM7bVryF6pMUQrsXpmBo89vAsfu/46fPwjH8G+J56AMGmKeOPnOPfCC/HyV7wSl1z5LGR5B1A28FoszLInikCLFG6+8R9x7V9dg69++VZoNfQB2CCwev16PP9FL8ZLvvf7cMoZO9AdSBRKASSQtzIM+128+Y/fiEe+/U20OlP4wz9+E6580UtwqNuL+6LZu2YqJ1x7zV/iIx+8DlprnHH2M/Dmd76LXeuNxtbJCChLfP4zn8LHrr8Ot996E+Sg78ZZKYVVq9fieS98MZ757Gfjz974/+Pee+/Fmk1b8I6/fh82rjoVveFw7PxBK8x1Onhi17fxR3/wO7j1cze6WDR5nkOLDBdf8Uz89Gt+EaefdTaO9IfGTiBVFOrKZiHLCuDHsrZT5OxoNP/vBNUhRQAzb1mGgVaZwnEZ149R412HSo1CqOravZIxHfds2Ja0TU31j6wruGqIhZOmdcVXbqPaXfdb5VwJEJ7wsNNBmBH+Q0Hb6xPbZ9SMuUi8y5I2eIHbIxQWyU77T0i1/vEUrksWIuvRNzIJjFNBGrY/VD27SANSSaDlkSBQhp07r8Tffui9KIsuekuHQeR/t1eLr3vd6/DsZz8Lv/zLr8f7/+Y6EMUA0PzCaigpsP30HTj3Gedz3ebsyUDsgV2jqGhIuICgihXqDAC0cZqygoj29lhs9F5vvxeOUSjY+jUZPmcDbYLRRtgxKwFVvxe11m6p2/JS/hAK87b8dOHqoD91a0S7VGDN+zJW/io/N1DiFTlCxrBtT7/nOYhL9QJWwgjcHAZjT8HqSTtmYdlRRs/HKog1DSYXHi+QyoJN2sWpCmKYORowpdHOBR5+8Ns4cmA/R+HtTGHLSU8B5S3nhWYXeFBy1C6tNeam2vjG3XfgD37rN3HPV7+C2U4b7UygLDkBKKTGVJtw96034a4v34pnv/BFeN1v/g7aswsoSvaysHUIzfZjednH//qzP8bffeADKPpLyPMcpSxZK9ESmcjRPbgX173r7fiHT9yAH3v1z+NlP/gKqCGhVIxKbNmyBVdcehGu+9Y9oKHGJz96PS664krk7Q5KEwBPlSUIwMzUFP7lji/jps/9E+bbGQpFeOUrX4G1a9fiSI+FlxYRpjLgbW/5c7z/r94JPeyh3W5DSR9nJofGcPEgPvq+d+Nzn/gYpCywZqaNTgYIaAhdFXzdZnRfKMy023jkm/fht1//S/jm17+GqVYOygTWbdyE5eVl9JeXcPON/4Bv3f8N/M8/eyvOPO9CHOr23AEAkxOw4gUaMO7jpTjYMiYxyk5RgiavlqNtQzOiZIWoIPeihgsMWG2jPTyb2ue9ZSkBesNxrWtXkyCW9uV4UspQxwr4YyhILzemvpCxH01Nwh0iYZtjwZBNCdx8hxVpg/jb9zRYCck4fpZEjFjJBDVggSOYS2tcru2xoZwhdzTHun54GFWpPs+IXCo01RtAV8skF7/Q2T9pRoss2ZQu0BJELZSFxhlnnI3nPu8luP4D12BhFeHI4QNwh6EiCGSAUlheXEJZKMSexgLTM3OYnl2NVes340d/5MewdetWKCUBZa9Jff0cggEQ1oaHYK7wrPG5Qdc0m8RoIyiJZAgEOFIfzzMAGY8ZCwAsxPNnH2+KEbB6/pt+1zTW4XMtQWwTbAQmCn5TBB8LUmsfr8sIRZTwB20FEj/8phEN9bvykt9cZoHJbMkrv3En2MEsUcC0VAFSzNHraxGseglu9GHjNaTwnWp54ffj0qI01VN78AVBzkItlGoGmSV0A2OTt9VKy+y0cnzswx/Ch/7mfchI4ISTn4Lff9ObsXbTVgyHRmhoaL4iDijXyjL0lo7gT//g93HvV7+C1XOz6Ha72Hbq6Tj/goswNzeHB3d9G3d++TaU5TKmcoHP/N3H8IxzL8QrfvxVOLjYjcoVBLSFxrvf8Re47j3vxnTOkvrsqtW48KJLsGnrFsjhAPd87Wu4+647Md1p48j+PXjrn7wRp556Kp564U4sDQZQSqPdnsZZ55yN6eun0CLgri/fim/eew/OPO9CLBmXWt4YCplWuOWLX8D+xx/F/Ow0Np+wDZdeepmzNRAETLcErn/vu3HtNX+JqQwoSaA9NYPLnnUpTjjhBEgpcf999+KrX7kd7UxgsHwEeSaQKb6rjkI/jKAMhOlWjs984gZ841/uQisjPP0ZF+JHf/KncOL27VhePIIPvvc9+NTHb8DuRx7CX/7vN+O3/+QtyNszKFW6Dkcf1sd60MZ1HR9KkeMmJGbU57ScuoXMyVm1iekjou9t3rFRmmRYDwFuPdUJMyuhMMl0WN645NNNqHtTe5raNg7Vcs+QRV6Sw0KPkb4mpDp0wiucYaiSKv+NUbo0iHAi7FKgdNsyA6FuknbWIynB32OKCVGzkfPbUJAfC4/ixWUpaC2TeF2EV/7wT+Chh76NW774GSysWosjhw/BBh9eWlrC7//hH2L9+vW4/74H2DO9KAAIzM2vwszcKojWDH7kR38SF11yqVEUAyFYA7kQzsvOZkqQ5jchONF63biRAkhwMFKL1Nh/A8OYiEfE6y/0PAwcwIyXo4ByQiCZfSWIoqvAaG6E4JAYTsD3BvFVhM4KOXCJtytol+twjEgd675pXK/u5icecDuu7t1g3Qqkjl5VGmnkzh2ziIwIKqhKsk2QcVOnJjm40jLqy4uZqv03yzJzP201An94K0Xm9yyZ+Lj/ggjF8jIWD+xDRgL9NavNXbfdqGw4qE2yzXAhWD+cmU6Ga993He7+ypcxNzOLgQS++wf+H/zwq34WJ566ndMHlAVuuvGzeMdb34Jd99+DmXaG66/9a+y88pnYuO0p6JbGS0FpzMx08LU7vozrr/1rTGUc8O2ciy/FT776NTj34ksZytfA4sGD+Oh178d1730X9JHD6C8dwd9+8AN42vkXuIOoNyiw46xzsLB+I3p7nkC/u4R/vvMOnHvJpVgeDqEVoAShpYFBdwl333k7Zjtt9HqcJX7Vho0YGg1pKsvw0LfuxwfefQ1yXUKWGc4451z8+M+9Bhdf8UwIwTFSukuH8YmPfhjXvvPtOLx3N3IS0NoIaVpUvJHcxrMMnYB2O8fjjzyIz3/2MxBCYMu2k/FLv/4GnHnueegOC2xrt/Ez6zbh3vvuxwP33Yt/+coduPfuu3HuZVdiuddnB4IVJPFcqZA18uDD0QlcKbJV166xB37Dd/xeEmzSqJccETw+BEOoP22fJ+GKsYc0OzPUt73puzoKmfE4NCwdr7q/0zrDw7juu0iBCw5jJoPcMfxXEab4uVFIZmILUum7TH4P54FVfCJijSfT/jZFW2wDjIYoi4SwstmEIAoNyGRKnLCl4QUawWlR3AGk47KisWOLdne41lLNQe77a1FoUZ1rStd1leJ1plgY1XAImf1pKBU2bjoRP/cLvwwlJe6680tYWJOj119C0e9hudvHv3ztG4C6F1nWgpQS7c40FlavA1ELWTaDV/3Mz+O7v/f70Ol0TFxGg/oFa9aCAFbwcQiLMszQ5h3UhIyA0gpMSrPdsApDcJj3tQ2XwOtESm9DFf1LFKxJf5ZqZc9/wEbEtymT4mwcyvUnTqlUNSEgISAC8zrO9WdKMX+4cDvWRlALL3yb+R05t/YPAiI7SO3XB3+R8C8HECX7zlRf69FuBHrPM4mxYjOPRNS800cxu1EaRPjfsVDINJsQJl9xLChl0KBhD9mwBxosIyt6EMM+hPk3K/sQRR8Y9qFlWWlreJWTC8JUnmEqJ7Ry735aZUhxCgutNVoZ4eDevfjUx29ALoDhcIgrr3oeXvfr/wObTt6OA8sDHByU6ErCVS/+brz2V38N86vWgDSw61v34cZPfwrtPIMyTDUTBDns4QPvew+OHNwHrSWecupp+O0/eCPO33klFocKB3sFDvQLiNkF/NR/fy1+8ud+HgOpMNXO8cV/+kfcfsstmJ3qAACGpcS2U07FuRdeiMK4dd920xeweGAf2pnpj9JotVrY++gjeOyBXQCA6dl5POfqF6E1NYPCwN0tAj78/vdj92MPQ0Bj44kn4jd+7w9xxXOvxnIJ7O8OsL/Xh+rM4JWv+mn83C+9Hipvo1TSHbzp/KYxzOzvrSzHww/uwoO7WGu85NLLcPrTz8b+I10sDobYv7iMjdtOwtUveSm0LNBfPoJvfeMbmG41h31zjGWFaEq4BuoO5bq/bT1RvrXkt7TPTcJB3TvHg6zQVRQmArOiSh9SCvPchVGbq+Ue33YeD37TRERUzd+X1D9JG1ba76MZO7dWIJE2xbZPIV6r/m+NputezjVXFYbDM6JWiahJq5IKP6mwnAqy7jddLafurFnZHPigl96xJTD4h0C3X+L0HU/Hr//m7+Fl3/vD2LD5FKzdcCLWbdiKmblVmJpeg6nZ1ZieXoUNm7dh8wnbMb+wHhs2n4yf+m+vwQ/80H/FqoVV0Rohas6LQvBChn1WZF5AYIP2RJEwtrxNfMCu4ajnumSfwppz1pIN8RCfazaVTPPtk0sgLTKQCfqKoO9pW+oUo1E0fi89uaFvRo1Z+nlkoFErwXJB0mmiXEjqYWWRrSYIzi+G48tklZHCDZLSzvH4g9/G6/7bq0BZy8UD4br5TttGuZXFEL3DB9BpZej3fRut1knEDCKOHWyKMpvEDXIovRuto9Vq4YFHHsb+3btBpLGwbj1+5FU/CzEziyPdHpRgjVaCcPDIMi667Jl4yfd8P957zTvQpgwP3H8fhoMBcmIX3Varhcd37cLX774LLeNlcuVzn4/1J27DoaVlKJEDmts8UAoHFru4+qUvx01f+CJu/uzfY9jt46bP/xMu3Hk5iNjAUkzN4MUvezm+9Jm/R4uAO2+7BXfddgsue/5LMFjmyMPTrRz3/PNdOHhgDwCN007fgfMv3YnlwRAahLYgHNizG1/9ym3IiKBEhh/68Z/ASWeeiYOLSyjgr2+GUuHA4WU86wUvws1f+gI+89HrMdVq87gL1qa0NuEnSBibAMvEM3PvnaEYDHw4jYV5aHDKHhABSkJkGTZv3mzmucCjj+xCMeizBojYcWCS9TgOXWn6fdQ7K2Eo4QE2KWq1Ikq9Fc1nOSwY7QCMRm2QKahoqxMRlLFB4N8Z8ar13gGMoq6D362Hp9c4AYy06QSqmm9K49CMOgR7HDJoD4jYUSYWTupsRPg5CSTrj+tIkan6uic9PDISzg7MHoj2usa2j21+EiN4w8Kj8bSsm9jgmjV3+2z9uKZeaACngXHoF3k0xF61aBNCAMT7P7parVsHkSckkJ494+yBKbji0dyY+BnNX/W6Q2zYeBJe/ZrX47LLn40bP/cZPPTA/chyvj5XqkSr1YHWGnmrg/PPuwiXX/lMnHXWWejMTLEBPQCYM1SLUDjif4TWtUGjoSQ0WTs7s5aJKgghz3N1XbmxCBRIpTUyZHwWanJoVTyWtnyw3VI4n5lFu+OwQLUrQQtIewMjeF26q0ctTA7cQIhz/CcWwIVDhhuokgtw5NPV12v4QPy7WZrwaH64Ll3+RvuC+WPsFWGqqUSVjjl0ahs64YFQx/gmeScjgd5yF1+/+25IkINeU02LbYtKzE1PR1cXR91W+7cAyDC3jAQOHdiPpcOHIKXEU7afgs3btqFXKEBwIl2lJJQgFAoYKo2nn3sepqZnMegewZ4nHsdg0AN1ZkEgtHOBxx55CIuHDqOVCVBrChft3ImhVNAkTM4qAJrh2EFRYt3CGjz36hfi9i/cCKDAww88iEF3GXlnFoWJR3X6U8/CU07dgfvv+SoUBG7+wudx6XNeAJERWiLD4QP78akbboAqJYalxHmX7sTCmnU4MixBBLTzFnY99hj279sLrTVO3HYSLr3iWegXJp2QbZMZp0IqzM5N46oXvhhf+PQnUQ4H6CBGI7SJDmwhVxvAjYggpcS6DZuwavUaHN6zG9+6734Mlpcw25lGbzBELgiD7iJu+uKNyAjIWzm+fVRcY1EAACAASURBVN83cPDAPnQW1kJLCQvhrmSNTSqIhX9Pop2l5TbttSeb3JWAq49QFAULvM5qObxqVxVhA4BTxBgxSRCeivbt3jrmPo6az5UIpSkishIkqYrk+OtDy5DtFcKTRURkjLbBThxKuPnkhqRj4V35OTo4IRUMK2PSUG/a/6ax0tpnCqj7LZWo4og4DUgbEUA+PmHj3KXBKwNv7lDw01pBZDkAhVIS2u057LzsOTj3/AtxcN/j2L9/L7rdLpTihNCrV6/Gho1bsXbtWkxPT4NyoCwlrwHye0XowFlAwynnNr0akX/GHtoa8MFHa/iFF1LIlwska5EcIiWEQZKyrLo3aoRjmKqJkpzDKbKImI/bkBgWuRqV+zBsA4V/r1DGOBo6GoR5EprIyJ2p6u0Sd1y7AatvjI4lv8r7k7aj+VkAkAroTM1g7daTIFp87x1uTidJgyDLPg7v2w1VGq0y0JjSCOfjSLtYLEYwVSzE9Za76Pd6yEFYs3Y9OjPTGCjJG0z7axUFoFQaa9dvQHuqg3KQ4fDhgxBgzw4WCnMsHj6EbncJbQI2b1iP9Zu3oFQmYnyWAeauneUTgUIqrN+wBdOz8ygPH8TBgwdRFAXaUwQIwlCWWLthIy5/1nPwjXu+hlwA99x9NxaPHEI+uwrtPMNdd92Fu2+/Ha0sw8L6jXj2818IqTmdhN00i0uH0VtahtQaGzZuxMzcLIqiMIzExJQnAhl7guGwxNo167GwsIC9u59wQq/VFECBCaEw+QAFz8qwKPGU03bgvAsuwY03fBR33HoT3v+ut+MVP/YqrF2YB5TCpz/8QXzu03+Pmak2hqXC/v370VtewvTqtSBltHZFk0/wJGugAZ7/d0GkHAPlQ4i9YtjTlYzQbr43+1xkcMi2tTYgABaIiJxY7DAIq736qvmzNgeH2YMwY6cSQThJOJ1eXYU5yrTd+wGKFR6itpxRKFcqLITzaVFZLsfYN7kI2taLMjy8wnLS8upsquKejf7dl621hsjZJkqrmpAXwaFn+bIKxwjBmAXPMmqVuTFp8pQkIkZkkIy9jkWqMFcpv5fBGkBbuyCv4DeFu6ivv2nfhe9q7b3o2PYzDCHAiB8rEYCWjKVrpTEzvYBVJy1g+ylnAEKzsEImdZOptiwl25RmZow1TEwr3hOZyJhnC0aeSPt50ZoRowwEHcQE49Q25DwFbV89EOLjptnf+DxCMM4mLpmytlcKkT2SFpVUNlEdxLbJrizKXGvCfer3Gsea0oIgsgxsUM/jLhDvAV57XrgiI2kaNlBpDwBvM5VMd8rWNSSsLeI4pKr2/VRpcO22uQMSwdTkd6oVsNIFfDwOieNdXkpWUy6KAqfs2IHf+aM/xczqtRiarPIx5K2QiwyH9u3G//vqn8L+3U9EZaWSuQj+P1xADrLVGiKLf7ebc3Fx0SEyrVYLWSuHLHQ0k/YgkFqj1WkDmYBSJcqiwHA4RLszC6FZy5JSGgYAzMzOIs9zF93XM3uvGRRSQrRyfy8uC+hSurYyoqTxgpe8FH/3kQ/j8J5H8cTjD+Pb992H8y7diZyAu+/4ClQ5hNbAMy64AGec9XQsDYaMJhmjf1X6bOl5nkMQm/kTKTboTA4nBYGs3YKgnNtbSb5smENN2IRCSczNzOEF3/XduOXGf4QsenjX29+Gu+64E5dceSUeffgR/MPH/xYkhxCZQJZlMYP5DqBB/94oZKKWlOKDIl7zVYRnVJmOeSbvW003+q5GoQqFobpyRvXFImlNbU37NY4meX+UsJY+czz4YBNKYxGDUnrD6lHVWbQBynq6BeWRDQKp3ee0vrr6rXF0WMeo95raZZ8VDqEhJ4Af7RgyT66ft8yl3vFCKK9Vxg/ksARlAiQ1KOOQPyzol4AgCJO+hsBDxvIKe60LCJPKjCO0axAUcXBSDrSqXQiAUJlI59nGvfLtzxAeWvyOvSWphi1yYwA/X06RahxXA2LAr/sUbXL1EwDBgqoG52e0jmU5eRQrFYzqFJ5R/GccuTYd5VarQ2TDPo+jRgHL02ivFuu0UFdGE7MJmfkoTWMSSu+tSxPDZXbNOsys2YBWyW6zETPXCp12jmFZAKLt8q010agJVT7LcKwdC0CpEt2lJWeg6NAqrbwG6+yLWMrOWi3zOYMsSvS7PUytWgcyaXXa7TbyPAcpiQP796PX62FesE5joWIQWxdoaGR5jm53CUMTvHPaXIm68c8EhqXE2i1bsf3Mp+K2xx/E8MB+fPnmL+Kyyy7D448+jFu/9HkIECQUzjv/YmiRQ+vCoNs8l1NTUyzskUav18OgLDCVCYYUGf6A0oAQBKkUWiJDf7mLQVlEi5hIA0H8F3e1GDIakeHIoI+dz74KP/5zr8Hb//xNEIMCt3/hRnzps59GnufIsgztnGPbFMMhOjMzyFqtGL1YwR39f3Sq7FGRo5QmLYj1idXVPeK8fSqf4wjKvnxzmICvJsjapVjbq8jjriY4qy1GVA+MtB91DLzynPWQShlp0G6ufzQfjBF+tiuSNTHdwmfq+Wy1vFH1cRGhwOvDq7BSFR5KHnkKDyubk9DyKK0yn5IlabOChDYR4q0NlkUkbe4/WwcJr6iGdYaUCtjxCqg+q7WKQimEbYv7GpSf1GF/F0JESJCVVzwaZG0EbbgBgFSSzEVrRp/ASBZDt+Syghg5gx+1zVKANleQ/qi2Njx8Plh7tBDzs4ozjyebOWgXaTzwAAw+c98ApbQLoGp6zAFTCYwuJfsuHlduH8fki885H4E/RnCyjK8hEfDbvCXYtCUS1L3NFdnGJlQnwNfbXIXksySQ0NDq6Azfm4S6tFrt5iVu65Nmbm8blHqCTar9TkpCVxeEJoGBVOgVJfqlRr+U6BcKA8n/9aTEoNQoFS8MRQGglGzOFFIOofPw+SbtLLRT0UYjEQ11RBpKgI6RMDC+Uli1ZjUnDIXG4YOH8Pijj6BFVdTRjs10K8f+3RyCQWuNVWvWIe+wUbkQOZRSGMoSswurcPHOKwCRo91u4zMf/zgO7XkCX731Fnzz3nsAQdiy7SRccMml/krSMDkpJWbn5zC7MA8hBPbsfhy9xUW0MlEZOyklhAY6bYH9+/bgyCFOoSNQ3dS2TzZycvid1EAJwg/+6E/gtb/6G9j6lFMwt3oN1qzbgPlVa3DaGWfhJ3/m1Vi3YT16vR62bD0RC6tXoyw8evefVKVw3yqlK9cFoba7EgQhfScVnur2gEVh6uoYN3+Ttm/cM8fCo4jI8aeUUVfbf/SsuE6BZQEr1v5TXgwg2FcxL60cKFksQNYZZNehoOFvdWNZn0CdIiEqUlzHzFXYhjrkIW0ro+5ewU75vb1Ks99ZwTV8zvInFVzH+gwsPgwCBWVxW+ttf8O+26TQYd/DfzlgazW2XOrEY+sMvXvD/0Iea98Jxz8aZ1U/x+EtEZussGmIUiVI6MbQSEfLi0c5Mbi+QU5UftO6nbgtDe/n6UPHi0Kbp0kiWE/ahuqk28SZ9XAiS7usIae6kYVOXVnJjKVMIUI/NN9Hs5LK99ysMafaUr0ABSDeqMmCVpDO+NE+Mygktp50CuZWr8W+wwehVA+3fOFG7LzymZjKMnTLEsIFGtGY7rSx55FH8Ym//QigNEqlsH3HDkzNzmFxWDJTBXvTLA+GuOoFL8CnPvw3ePD+b+Dgnidw5y1fxNfuuA1UDlCKHFde9TxsP/MMHO4WMN4DDIyXJTZuPQHr1m/AoScewb4nHsenPvZR/PRrfhEDQSiStTCVZzi8bw9u+PD1kMUQ7TYLfGRCRWipKmPt58EGqSMMCg0pCC/9oR/Gzuc8D48+9CCWFhfRbrdw7tnnYO9jD+L91/41pCZsP+10zM6txoGlLkBPml7x75p4fbInktaEslSQBduH8LUGa4POG1fHV0lAFclKBQe/a2NyGrRQ0DosvxoewiJEvAfTguxeNkJFckA4vmTLQrzH0gMy9HIcTfYaxq7bDIL4Sj/kVfWC1Th0LH0+pvgA5N9b7cxkq4ArP8xawDPNnlwgfzhaI3cbXDKM3G5j/YW8le2OkvHl7RlRiAiGqExsIxse8NIgELmpE7FtWMjfJ5CBw/cqCBdij1BWajnvaRYgYxbx4VsIjTy3CKEJ36OUG0jSjJ5qi1FFbRTGO9DvAzsmNhmz96q117O+vXw+BEKV5gEn8pH3vfCY2DiRMHsjCYFDpl0J8Xxxy0yror2rzPnRNOZKs+DWynPkOQuOmRAQULBhIkKULxXcQ4E/EsrGCFeYMGh1Wh4ln9NyneBJXiAHAJEabxlI95hOmlFSn53gupgXo96ZpM7o2UCa1kRsEK0NZE2Z729wQIfoEL+H6N968od+iKZETySxf8Ly3UGhRbUP8Asoq0G37DuFLLFp6zZc9YIXYag0WlmOf/zEx3Hb52/E/FQL81MtTOUCU7nAmukOaNjFX73trbj79tuRtQS2bjsJz3vhi1AkqJ8mYChLrNu0Gc+48GL0ihIkS3zgve/Gl2/+IjqtNlpT07jk8itQSh3lzwLYK3DN+k14wYtfAgi297ruPe/GZz95A1ZPdzDXyTGdCUxnAvOdNnJd4tpr3o6bP/9ZzE53Ki72IXMYR0QsHK5avwlnX3QJrnju8/HMq56HhTWrcd1112Pv/v2YXViF0894Gsr/vBEcSW59G829LLyRe52wE2ZBmCQZdZouJ6RajThAr+oQqVFoRh2fqWjiCdNuQllS9K2p3jrEpOnAiOnY0atUaMhzRqLZuNcLDyHKE75nv7e8ze4/RlCqfCr9O6S0TNumOmG5CaFMBak0Gn7a57p3wyvtOiEdADviGCHYZQVw4xRfu2VgAZqIjJkF83PfL8ER1l3qIFuncJ+zRBhJ0SARIFb2bCPytx6jshWkPNN6x9fl3fXKfxDVvmEe/HjVz3vdnhAmQr013cvzHO28hXYrq8xtSJMgWwE4OJLszU9dn+q+G8VPwmfGPRfScVPlfcXKaB9VQYNJYSXxKZooXWRVs7NgEUQuAT73VhVZWxmCJwysTkqDFG9A+11o4FmZkCCtT12/fDuZrOZUag7l8D3/5Qex7dTTMSwluocP4Pd/7fX4wDv/AouPP4zBob0YHNiDb9xxG97wy6/FDR+8FvMzOXqDAs97yXdh+xlPRb8oI68MwHhp5C1cdPmVmJ5bhSwjfP2f78aeJ54AEWHjlq04+dQdKKT1YwkYlSZ0hxIveunLsePp52A4LKGKZfzR7/wm3vWWN+HQIw+hOHIQw8MH8NDXvor/+Wu/guvefQ3mOzkoRA2E38ChMBsyOSfcSoWMAF0MMdvKMN1poUWCA7MO+3j/X12DGz78IWgSOPEp23HWOeejPxjiOC75/3BkESE79oPBwNmlOKZo/rOHtvscfAcYtAEAGU2VAm8l9z6ZGHaoClOVthG84ax7N6hP+//sIWWRLhhklA24JTRk9ByTQN3aEDDXMFqY/3wdsQdj/H7onOGjdNcx5qPlh1yfMz9IhB4hgKmpDoTOIJBxnB5zIkWKJLERsqJAO4cEtI3X5dsWBsAM0S27bqyjketZcq0fCp2K4ryGRjyp9NLyhCZBspmqAnzEV4yt6nKvCxm00/4upXTXZhxyh9zcIxVwgmTZCgKahOubuz40nupaazOOdv5yEDLOY6e9HRyXF2c+SPvDX1UFzhCVs9+lV9Wg+ErQ/lWHCgtiiNHd3NS2xc+P4pciYTDLBNtgCWJvUh2bH4TroVaA1GwDqoN9Fivm5ly3fKAhMF5FbqBkP7hy+D8/ngLes5UCfqNcXs2gN+b7hlyEx0p8VTaZpnk8KRa40gmoe5bcJKvkt8jYlszwaQEruLFhYxVyDilkMIoLMocERZs01BIqWoSFIhUAITBQCuu3bsWrX/s6/O6v/gqK7iIWDx7AW//kjfjg37wP6zZtRjEc4rGHHsTSoYOYnsqx3O1j22ln4KXf9wMYFBJS1bd5udfHxTuvwDnnn4+7bv485tptEBEWu32cedY5WLNhAwYBDOSYETR0UWJu7Xq8+rWvwxte/zoc2f8EqLuMa/7PW/F3H/kQ1m7cDCiNRx9+CIcP7MVMu8UHnqBoY6UUX68YhqE0WiKDLgf4i7f+ORYPHsRFF3Fex8cefwT33H037rz5JkhVIGtP48d++mexcctWHO4Pxgau/E9iTVspheGwNHthvANIOqwV9EhXEWIi7w1mr/RAMf+o21/j+Emo2NVpnESeHXoUxV7VNSFrGiGXcFo8Vds4CcpyrOT7qCrfa80hNKanpwE6yDcJlEdXc0zcX3cwG4YZKp4aACcn9uFiUlsdS2xLGeeGtME1ichdBwpKr/2DstI1gti7mN9rGuMqgmh/d5/Jt7UsJHbs2IGZ6VkMhknSv3RMlQAyi+Z5YVlrtkGFCG2nlDv+/PozgoW9whM20GnQRsV2S1oqCM1hHOz1rTQQglYa0AI5caBo10dzGUlEIGSQqYdkgDWkcxihmqK6V8J1DqGi8QzLVsG8uH5LDsfQyVvO+SgjQhKneCyNFqYt1SsqWmtgxPtx2XY8TR+d0lAVKpNSatsQCVihBDwu6kpzh+2bVhtq+r2ZmqDn+mczEGXQEpBSoxCa076Ez0TM3Qo9zAhKJVGWCmWpXFb4cNGUSqMsecPYxMZpW+tIE0BCoJAavX4fuixQyNJoQCp60Gm3WkApoD8YotvvY2A8/6w2oKAhlUZ3KHHFc1+EX/qtAd72p3+E3Y/swlSeYfdDu/DYg7sYwib22Du4NMBZ516AX/qN/4FNJ52Kpf7A3ZqnTE4qidbMHM67ZCduvvGfkKkhC09ZjosuvxJ5Zwa9Xt/1z2tDLIQuD4a46Mpn4hf+v1/DG9/wW+gePoA8F9j72MPY/ciD0JrYuwQa3f4AJ510EpYXj+DA/gPQMwPI4AQObWBYoGXGrDQzmnanhfvuuwcfuva96B7Yj3/6u4+g3c7R7XZRFAO0Wh20Zmfxoz/7Glz+vKux1O/HEZCD8v+TmCwaqcG5ywaDISsVTohQgGOqxpPMvV11ZkmRay7DpEVy9SUHQYBi2bVv9HF3UEWHawOb8PYt0rWX62UlyaHLQhvERrvPLO3Fke0p0FG18aRzipjVYA36wzpA6GmVImWTUDMHtgw/3r/+ees9OD3d4asso0QKIofEjKKwXEHk9mAkDGg++C0IkQow0Xe17W+iOBp59cqoetiNIm6f9rnmtA7WJiGj3NvdhDcvlr8F/JHtoxTfWgDQ0Mhr1rm9TovHTJh1YeJgge3PCATrfFiOEAScEs5aPUdjJw7z4JFAFpi9MFpfjiACKb/PJiJjx2xFS+tZTErydklQUbIe80aQa7UztDKBLLB/jWwCxwlAlgc12XsFMczSuF6okWf0mPJ8e4wtXHJQaO/ObOoPS4dDxo47gjUK0XkyyGnQrTZEZxqinUO021A2BxKqG8W9R4SsMw3RmUGGHMg7sFPBmwPIOlMQnWleMJ0pSGIIMXXx91cofqFIrTCzei1OOu1MaFlg7cZNznW7jqQGqNXCidu3Y3HVKmzcshnUakOpWLuTGlgcDPDi7/1+nLB5C67/m/dg133348jhg+gN+hBCYG5uDms3bsL5F12K7/r+/4LN207BkW6PjfMSLcNrQex9ec55F+PUp50NkgXKssRJp+3AFc++Ct3+EEpWtRw7VkoABxa7eM6LXozVq1fjk3/7EXzz3ntw5PBB9LsDQBBmZ2exev0GXHjRxbjqqqvwznf8JcQ3v4WF9RtBrRakrpZr7QXAOhoboEqNUkpcdMml2PPQA1g6sohiOMSadWsxO7eAE04+GVd/98vw/O/6HvQVUGqJYzQ5/A9LlhG6vaRZWbH2V+HVXeWaYMReT68sUr4QBSINSGsfOsHzv5XzFNbmx6NfTnCDhLZIGiRsKAlulH3YOsvEMYqaeF6tl/NKVPcGSlG6+HsJTYR2hw2LiyFfxYbIjxX9KsIKKUBnUflakBO03XdGQLH9CduQIhxNYz7qnKgmxeak8FEfgjIi4U7F682up7oxZHSj3tbPy64sAXn0LFQCTPgGsmiWsU81HpyC5XnzGyu92rZJazOsQVwvDZeVg8917ZQFHQhFZOKVKaUZvQoEMO5+s+Kvg/Gx4RusqYZWGlp4NI/tqLNgPAlWiHSom3/ajWOWZXwmqBIZge14Wy1kgoUhTZPZ2K6E+LyQbs/zeDWpgIjm3JcxeV3xu/Xnel6xHdC69vHGnGKJwbjNqG295zyFkt5o5GCSgbcdU0qhXyhc/dKX4ZwLL4QQAjOzc+jMzHrEKcnyDUEYlgrT86vxK2/4XZTFEFIqrNu0GUv9AZRmQWl5MMTVL3s5zr9kJwCgPT2DqfnVKErpwhS43FwB41Lga4flwRDPvvrFuPjyK0FEaE910CtKo30wEwvjhwzKAms3bcXv/+lbQEpC5Bmm59agCHK82bGTGji4uIQd51+I3zr/Aux74nHs2bMHS4uLEFmGdevWYfMJWzE9twrDsvTClR07ZzTqx1NBoz8Y4tSzzsYfv+0dIMUaXWt6Bq3OLLdDxPNt37WavCKBpYHCuTufiXMvuRwHD+zD448+gu7SMiAIa1avxaatWzC/sBplWeIXf/P3UEoJynLMzq/C0AS2JPiQFlrr6OpUa41uMcD2s56ON/6vv8Duxx7Gvt17MBwO0Wp1sGb9OmzesgVTM7NYHgwhDdMC4JIW6wmMsv890+SKjjJrwAoLGkoRyrJEWTCaIEAI404RESgLEYXRxOuNzXtDg9uofUlAWef5VtOX6OC0Njr28EndkRxUFcfrcjyP7OGm3LVAxDTt3wk/I1OeEPYqIRYqXH49rZFRGNrCeEk2oDSeZGX+lFKO72SVufUIny2z1Wqh02lh0O8jy9g2hjmXsl0y8a7iazguyyKN3svRfmdvJhQxwmXRCs4/mSCSqEexSCUoupsHDo5ZZ5NHZDz7rEBSJ9jBX3GGSJ3j1+TXoDAogw3oWUdKKe9Ba8oURO5vq1b72w8zPyBzZWb6agUli5qQMGPjPUhtE7h9wn8PgrYG7BbuIu2yYpRaQ5XMI4l4dMgq5TBCFLEgp5QECQGhYBCwcK54/wi3VjUosVO2aKy9ZhTCz7n9XgiBLG+5Z7IsQ2cqQy6so4D3imykMOaeQfZE0F5L9srTiX72LE5i9qkAw4oyu5Bvd1S9nSuHZKf7P0W06hHnPCx8EsFm1DNuo4QDPiGce7TSrNYahQS2nXo6tp95JgABKSV6g4KNC1EPA2qtIdodXGASH2vFMZqW+z0nkJWlwrbtp+PUM58K0hpSE5a7vcg4E0hiXRmhWZo78am5ecwsrAIRoVCShYlkzP1hQ9B5jtWbtjhvk34xZI0jQZs0sY7dLThQ59zGLVhzwknOULSQJaSUONIf8vPpKKSQpxWsiV1OV23c7DZTqSSGhXRXD6G2WNGgFSdOWBxwu6bWbsCO9RsNNCzMlWyJIz3+fWG9ScgsJUqtXB6xtF0pkcghlUZfAOtPOgWbTzoNWZY5o9JBWeBIf8jdXDn4cdQ0ahN+J2kldcdoBAtcnIOwKtjU9W8lezc8LI+3Bnu8iRKGXsuIU0UjDPCoq8+Mej+lurF2vEJXnw3nS2sOIzA13cbhw8sAcv9b0qdxJERw0VFB4/jwc4FEyQtnRr6K1xAvtUrbKWlLiJLZf0eRnSsff0pHYxLxTm+t75Niu4KMsTlDVsiEYF5p7K906kEezIvzQgQboAvAKaS272wn5d/PYIzCNYcbcrn7tM+pCK2NHVai1Lj8oGbsQhTPjiv5fS0EJ1oulA3F4tsAcHulkyTjxNxcluf/rr9KBles5sYhY6FQSgmpCkzNdDDdmUIrFyBhbMosYpacg25sj4o32KClgXCaCEZN4Rf82kvsyzC5bFRHufUU0Tq+QKnAadoO+GjPu3ENOd42LzYAXm9QYFD4qO2UiSjwW0hWIFJaY6nbj74nCvJ3ETAcDjEohsYDiRxqJQImFyNCDKlrBRBxlHQi9lV1TNKOhdlUMIiZKQ3DwthqEd+1i4yzqSulkAmKQ3yYsBTDUmJQlJVDrwqD1s8yw8XGvkAIFMOy8r6NsRK+40uKDR7tItWlQmnGFjpgdCyLY1AmB7k1InWDZJ9PgvIpgtISgMBgWGCoveDqNL2aeFfOxuY/yZDXnAE4b7BiKCGltfNQFY0wpHHCUoR8JYfdsVCEHCceLd77rEEQrCBarlDf7po6RQM/8aEQwrRMtqDQtb7mWm4Mhe3OEBtHp7/7vcTx4mZmpiHEQds5WEcd+G+qQlCqndvDMKnP1avZ3Z95H8w1TVZpGxeemlbA8Q0/T3Y8bRDQWCAJlUxGMY2tT9KHUQqA1Bp5lmFxcRGC2hB52wsNkCwImGTzQjDyo0kjM/sj9HjkdWjOD6WZVZHJn2oQHU56b5RYFYARKK2VlhNQUiEpngvHGDmdjgJaWYbC8lst+erR9MUiaznlzvBdgFzMwbhsGdXNTgvkImBZlJQ5KMcpswKYNPKDtuij1lBaQkqJdp5hZqqNdsaCuoQ0ewLRuci9cosiOhequUtNEFMjDNpVRYqhBBNsxMlpaTy79AbDjmsYG3NlPMojkVYY1dpIS5Pmux2l7Rytth5D08fwvmBncKmVy53l3V2rmrdz/zcbRhMg8tQtlhyaZW+aw1gjqXaktY97U7kCCZ735Vf74v4mmNQyYcoDuwlDLx7/PAQ547rJ5sMfmlLGCTttCgUAJkRE9c487H9VkIO3HQBY2Ana55kkuzXXMXh7TjX1JRM+rVA4j/8ahuvhOq6b+38NWmkb7NxLqVEUMmDmx1ZXOh6p8H+sZU/67pMxJxUEN+wbVW3MnOKxAr5Xh+yMGsPw97n5GWQZRUJfXRvCvVytmwUe5rDsVGQFqPC5lBekY1M7RjAHu/k+jTHIvDp+l6IEyPFB7AzyAz5QN872+cFgAC29cTsnsciSaQAAIABJREFUIY7HOzx0Y36fzofhp5F7f0jJtbD5XRjhkmUF7dA3KO0FSs0oVl1Km9CGqjqHAZKXtMc/58NxuO9qFKqoXO1Ni9zYwVxF5vxcMegDSmJ6ehqtLEMrZ6EoDS3StA/qYmhW/06hoJXb2Y7ejysLo5L2KXfClZUCGzRVd8dotQad/u4bxFKuXWz1g3c8NFggEDq0jiYuZUoVJugkVo9WeQ0iEMgUAJC779bCR8d1z9eQsBCzs01KBD3hPSxs20JhCgYl00alSW+fw1Q9TUMZbQh3X5G6msfPetMV/9mOrYWstdY+cm0qdBHD6yLLjd1AUr02omqwuYncMNv/45oERx0WQlSdA0g5w9BUAI2QtdB4u4HZ1x2QTc+Po++0YJW2P4XdJycTokAzgiulzUFI7kBLxyYtv06RGdeGUQpHHdUd2k3zN6q+pudXOnuOfZqyNQNH0BS4/Y+w92vqj9eojaOBAXWtACHgtXy+1ud3XWghzUhZe6qF9nQL/SV/gNhDmuutF9Y8X5WeH1oeaf7LIKCFFTQCJYt95JAToYhGlNcXtDZhB4JDzfEFRgDZros91ZivmxARxOEOLGMJx6VuZogImjJoF4PKjgETB6L3wkkIhNqxzUlAa467F44PJ3LmBM7CXEUJk3TZK+KMGAojgGhN7LmqtUG0DAigNJTx4EW4HpRBhrSZb2jOVagAYfK7gviMCXwWXX5JnkcFKEantCKDalXBB0XgeGnarithDF2MkB3Y9zlBjihOEUSELM9BQ4nhcIgsF5ie6WCqnbvrYQdeRNMlquswWHNuo1mjepsxJSxCxaekBV74fQ8ghL9b1NLF+wOfOUHSU9SRb2v6XIB46PC+b8QVgKU6RlDHIMcx+OMlXNXVGwk/DVJpKOmHQtmodtUxn/S71DbLlluXYqKOsU5yuIcCWPpOU5snmYf02VRLVgHDqtOo/RcEkIg00dQWJdQCm9vI85LmyBrVh7r+PNkCT1jPvwZqNU5gWEk5Nv6VUsoYuAMW8k7LbapnFKL5H5HqeGDU/4Zo0qMo3IMRMpOeSSN4FiM/JfJcYG5u1kcrx2j+nAYLTfuT1j3JegsVWk2ikmcQEI1rpqmtKe+N6iPE45a009UbfOci2JNHTpyhPVVRDCJytxtN/Mn20RnVawBae0cbrX2AUZVciaVtRXAFqeM6whQ+YX0phXMmrcCnqBJqo/kcCn8TTmaI5s2GFCoLyKJAq9XCwuwM2nnGAmri4Vmto35djjrD7Pil5TXx5jpeNsmaT3+fpI25AvmNO8rOwiwOAoyQZtAJYe0BUq+Yho2nrQ3B8fXiqkWBEB/mlaakgkFNef7nanuJCKXJxy6EQAbv3gzttUsYiV2Zd3j4vPdMHYXwNjMD0z9t3KYNMjaKolyLNc/Waa5p/yPUKrhyRcO74TCylw9gVHrPVMwzSlskjJqGwTPiZF5d3WYcm4zjxx1uo9CQSeh4KgvHSpP2uf5dq5SwB2FRFLWRtdP4UJPQJCjVpEjWUQtsI9q9EgTMvaOTte5QHrPntPEiw+i+Nf9mETDvnRSlBjFaPaMuNeVqaeyHBGZnZ0F0JFI8XTFABAOEgoPd5xowNqvNh2J4mIW2PDbiva9TGd5v97PnTzx+9uww5cBn3WC5QUEbFAxaeJMIy0OcoGHKU9pZ5IRt1Vp7Q2xocBhWc1VJXjADKWiRGaNztssCAKkAQdrwLQXoFkDKIXNCe69Fdhwxhv/W6F15z2hS5gwluw/NoW86pFQgoGplzltzdWrDPCjrfY2I1wIm3EPQdzLnhyZyyj/gDe5DNC8jAQUBIhmUYvpsQy1YwMC8K4hQDIcoB31Mr5rF7Ny0UTQsaufPNW2vMAGQCJBy760AwBrYV8mvwypyz+WkQrspT2fuXihE1JxcoutlhrD/4RaoPGtCvRv3kMnuLf8tHSZNVCe912rfR9GVVFDjCTT1OsFKh//4ZwOBKW1LHbOq+x5gCJMUYmbbUF7IvEcJUXWfQyQw1dJHH3LWRbpBiyLPz0clAXfCgvlcFzPJbupwHsa37z8WpfNkvwt/B0YjevYZDo6ZYVD0ocpmpna0dLwErWOd4zqk6Wgo9Ihr2l+pB/OkqE9KdTkNmxTH8BkpSywszGF6poNi6NOxhOMsQk83Yk9Ie85YhdB6ZFeESuhKxgxXdtCOEHYJD+Pwc9wG/016M9C4hhMUrHl8RCWiuRCCc/el7yNYi4Kv25TgS1A7/USZV2Ztui9kYMN/ciiTFfy4fC+k27ZzbkMW2pQOzE8IzsGIBCHThFKBhZMAEUr3vQc66scrRKOcgmX/FwkptoRQVPNzoYMz19r6yf4QVCoszM1gqt2OrletQOP5duxow3NYr4zUnuX8R/3zwTNuPLS/TLXJ4CdB0Y6GxDgjLk0CEHUeISbgpmugHlmOI5fQ6cmlygAZtYRtJOqYahwPbKIyETCDgGmQ0Qwig/ek2/5QBGC0HuufoU1+Iwsfc/PZGDwMoDqJ0NT03SQUCWsaNV4ndZqzMoHkzJCbnqVtodBIMiqP12OaiLSRBFWYftSegIkf66ZpgrVHCS/HSitBdCaBupueAUycpVJjMChM9oKsynySHIBHQ8c6TqPGexKhaZJnJlkrWlevv+2RZq9KqmXF/DbU6gFU+IYiBVUz3lpYHqPMf7EQZveSIoV2R2B2dhowNjlu11U8qcxhrUevm8iJucagWyOYmyDRtEVICZlBizRksN+tIb0YEYw5Wr+V2GnhcyriX01kbaWkjoUKd02ogQzpIcztZTEgcKyquV7l9hrcJBxPmLx62l61jbb1ceWqYJ6C8oQWZi7SckTlb14DbMvG/bN9EzwHIl6P3ABRm3qOdBznLRcZ9LDEsNtDDmBuZhp5iwOPEhRfhUZR5H3MMoGA/2srKqQ5AZO1ZsqzvMp9TwhiUwXrRlHkoGHt/OpoNA+IcxM20USR3C0M2MTQRmnPTQt8Ek31WGiUpv5k1RdrleMZuJXUVc2GGT+5EwgfE1CT0OiZWP04Uvj3UR6YqUaSai726mAUjbJ/sO0LP6+UxiFDdd+tpMy63yyNanPYr0nQjKZ37WdbhlIa/f6QmVbAd1ZS/neKJkHCgm/sD2PfH41+VOuoy7OYCrJNZfl1lK7ZUMOv55dWQbPR4kPB060JKBDlmJlt4+DBAlqWTvgIywWMN1uql5q2MBoXKNoGYbGHJI9Z/J6z7aFAaNOMvJCI50Eb0dQLYnFDrIm1jcVnnY5qxzOIgWWJkRYzPko7O62iKCBlgSx9VmsQKWTCIlF8+LvAx+6iDrBIr+VfWhOUNi0mchFmHK/ythN+XhV4TAUcEqcVXwcqaaI5BnWH5wtHfSeOnm5S8diq6tYdC5XxenLjNYZNMkoXmookvyuNYtBDd2kJ8wuzmJ+dQjsTyMiibfFtiHvdrOHIfm7MnonGz6JTyXNE8X4Iuxc7ilXttydR1MbxiHxSjTT0Egw7Zv92mlwgDT4ZGv0oGtXZEA5lSvu8Qq08jHuFID6OtTGzY6rHH4AEACSstRN/ZxeFBm8845VkmVxFY7OLZcIzsNIWG45CxtcIaXmWUWrLDMnArDoup1IfxetCG6jW2giQ9SKJbK0CJlRT7LEId5NQKkTVKRPRWE3Qlro1kPajTgu21ARlj1v7teE+gnVpD6CylBgOCvNmjALwP1VbuKOhSRWgcKzrEJVxQmiKpBxNu2rLbngs/boqKAjoYFPZKyQRPM/7w6I85i2TvsbWy2gCw8QcNZ5tiogDUSGznp9EAAhrVq3C/r37IMt+wKvhPPIqXspRW5I+mrWuAGQ2xlcIcgKAFixEBQe9FVLYdgfuepHjJvHVpEjscy0ftUqdDb8zTji2ZQnLZjQfriEKo7TG2rVrOd6TEMmaYr5eahOtHBwjkcx4ShgPceM1rZQX/gBAkY0bBRf3ynorwox2qFCSEW7suEOZX6wQQxw3Spt51+D4h5rs3jXXnbYuk2rHriDKBMjEIgxjucWIqRd4KoIIEcd3RAlotjWT0BBKQRiBmeNrKfQOL6IcdrEwtw4L87PIhICUBVqUQRLHwOIMJj62llMkbP+151P8QxxEVJuAvta+T1M180Ho+ViNfxXYNgZelVXls+p9GL8/mibORegrGKNVf4eFqn9NsukHUtJam/QKk6EbdUzMfj/uXffsBGdeKuQ1oTP22XEoSzjfrpzxzYjCU7gFbdszToVK2vCdpLr5pKT/46hJQ68b/+NFTWhK+p1SGr1BgeGwhE2fMgq1fjIprbepHZOWka71iQWz40SjBAKeH/6cmQNVa4WcrNOMMOEIWBDLssyHGSBiI2mtUQ4YnZJFif9L3pvGWpZd52Hf2vvc4b1Xr6uqa+yJ3c0mm2oOsmSLFkVRsPwjigE7YWjZBgREsOQf+REISCAoRhwEBgLDiRD/EBRlshQFhiHZVihRjhIFlqPYkihRHESKFMmeB/ZQXd1d3dVV9eoN996z98qPtdeezjn33jdUN2VtdPV999xz9tnzWutb03zWYuEdAI/JZAN3TbfwnouX8MbLrwDtIiYsXlVylI70k5UglbHxhpjOnAHLbTCLElLAxIDFfe3gdC5FRiR7BzKBcPg8DP2BhecW0+kU29tboGaM+awFSNi7PMqXzFFIt5OdUJ7kPmlbCNNQpJQyEVFKqGRAmJgjQ5YzjAnVIYmJZVJ8rNwbnfLUOuDAfCVGoVMCqkeBSSuX4xoAi77X5MxhCirKCGpK32J35zbADufP343NjQngReXnkBadMpor+Ynq7/zudTQctRBZ9/g4VqarzkBmRpN0wCsaySXBXz+Y5TtT1j/wj2c/4lUEClE0Y16vCiEwIbBTN3RDOCxDFNwoPXDZunoh5UtDkB4qnhsqfYhLXm+qdhgl6a1X1/aAlFvPh8kO41g7J8YqSmJ6UCKtszV5rnelrI14HIIhWUX88/vWYr4H6tODXQ58gnce83krEdzjc0OIb1n3SaFa69Zz2PfWiPs69x6mPX2Sf/xNiWdWv6r1NEcemEKeO7k+hgV5A6MeYWortFignc1ALKm8dm/tYH/3ALdv7WFv53bKWRfSsO7t34YDY3t7G3fdfQbf/f7HYE41gGsjktY3HDQwTvV4uCxqe1lB8DLviZhNwdYn3hqZTEF58pADybu1NEtQS7bUHkUretqyxMamGRmcO3cO12+2hcd03TaNZ1XUGhgVMhSivXt4LsdNc/GJwOJANjAomdebRluXDCK6TnRfZkyJ50xDEDwUYUKQ0dCnoGrUdmuKHe1LZNxCPw2jDP0QvW2DXTXJ2OroM0zK94eEbkUVX+uwmO1jY2OCCxfOY2wNJJNJeIYpm45sDUT61wUA0trQiAWITlSRPlTbVJ1ROSB/6YaAfOl4hQoSbTJZBQDVGURWFqVz8tzaCJY0hrs9yYouiKOqSu5UUenhzlROMXM65QtNJYpKZaYLI0oAPOwROFT6OPdOoMG8iWvOSR/RWvZcfX/NyC1Te/XWE7qlh3su1Q0hGncCbThM6UOy1kUuT+rdq0rf2OVSnaoYnPM42J+lExmHWzsnzWTdaaSs7hczd1RFNeJYz3esK2svxWTOHsbLWW1Y1GkNAO8YTfDY9IE4aKLkdiboEsPj9s5tzPdaHOzt48aNG2jnB2DnsZjPsbd7AL9wMESYNlNsbGzjzMbd2JhMMZlMQCRH+86NG/jq174Cf3uOt66+hhfGBt/7lz6OERo438LbPlS7HJN+rUTGOPUYy9cMbYH06nhmaAYbIzZSPgQQNmJTlHsayzx4GGpim1NS6IBqZUiZMGdLkE9mbIwn2N7awls3rhdt9SyqLw6MW+GwoH3I5lzpnnrRiT0UIyXSlvAA3gFUScVatxeJPR7tQm3D+7ygR541rIEyRcnrrztWwanBBxjAc0E2iCgxd8yAZ2gVffsuV2kW17xJY8QO7BxOn7kLZ87eFWljhMwGTEj6Sn0WlO3oa1vP8wP1Dl5TBpn6x2CVgFt/H2Sw5Hjoe0my+hcOMXCSMZt9P9EdasBxS0oy2r0OlBzx0nrCZ313vF5visjQlMwOwwMULIuIYkNqBiiPvixMVhfdOUwZYtJyAjHEOPUxQpqiIT+wins6EoMk+PQQg1ADG+5RhlJtSFZEtc4OiWUoRcpA0N/x4zJeQxtniOjXBHhV3UdtW+f9XAZtXBvRYoC9h7EIQQ4hKXIOFiLFqgAAFRpCe023rlXvXNa+4zJUSbBR37hkq0gkbvO9jhA6bug6ixQMVWpoqLfqm3rMBqHKMoIKLeStY8aYCJtmjLGzsJ5BNIKbO9zeuY3FwuH2zVs42NsHACxmM+zu7mJ+MEe78GiaMcbjMTYmU5yabmO6PcXmdAuj0QSNlfxuEmJAjvLRaATnHPZ254JE2k1Mps+isS0efeQhPP38c/jK57+I7/v3/xKa7QkWfgFvUMRD6iu5UKcE0+TjQkE9VxPQIg+jjJclhmNbjKagKD4gJ+GXQPTz/aIMkCWCjcESeoKAAnFekD0fGQ8u16WskQgVIeQ1DnGTKaouHTMaaM5CYevU1kzqE8TEeVk9ssa03pxJSR7Uzid0KSabZpKxpOD5jpCyxzTCrGXDLHZIBnCICA842KypQF/QY0ZjusFd+xgSQcAUWJE5tvnLvdRtQtJszwzHLS5cOIfpdIz8/A+9QF0KerLyWFRbqtSAvvNUbX7Jh/1dhZxJdoiVsjDY1KWBKH+vBa6h9mkZZLDWUaQVwTCrkVkHXr5Tpa89x6pv8BdlQ1MpCIZJjHtfyZms3vcuIcTLEKu6jlUEvZfx0gNoefWdtkpAQA9F8ihbI33vrBm9mrDlh8C6zMOy/tYH7XHLKqStLquI2NLfGeHgNLDRa0jH0QqSwJKsVj8JVlJzeDm81UWeYMFWAyuK/RVaAC0wMjakB1FcAOngS8sjMNIcpT3uWS2RoJAK4hWjVR38AQpKY0X9ayX+bvTA00jcFNvnvY/0fkja5MwGRtcuUQqOmd4YUq1k/SIiISwkc+G9x4gMjAHauYOBh7cG7cEcr790Fa/Bwc3nQtBbBw6hMCxJDKZR02Bz825cPHsPxnaMyeYGxuMpRqNRJGoGBOck0r5zjLadw88XWCz2QHYE73exP5uHZO0GUztC04xheI6779rGBx55L77wja/gykuv4KEPvQ/tChXIunsvT7nWG7Q5uyZ1LduffQKVri5V8Qzvs1yo1jOsZtLK94XnvJNwDdrGDHkp7iMALDkLHVhsjAKTpmspBXlOfSaYiIgRdc8ObXsMJcoIDJYwngYphy5BwkMYoqBm7gbY7hNqipRl8e98lQdlqEntMtBo72Vb631JFmi5xXRrigcevB/WElrnA+Cn53p6phftX3O9JQTzmEL0kselfX3X+tvWd71ZFv9JDBK7AxNfVvy/370xTuLJ8TvFOzz6BykaS66goUPIVXxXxkR1mZklbChxNjm6bPvaqbrpsOjyKpYdIrSckewjJodBTYZUjYNFpTzdSOST/wajE8snz29XrynmEn7vK8sMapeVozJVQ2M3hAoeph49xFBt+PwAMyA0xsBSA/KExWyO23u34FxCDBkO3gEgD8MSysPDyGHJYvci0bi9II6Gg8qB0C4YN27cxs7rb4FohLZg4LP1m+UMEyneBTfxQKhDJPMoAKjXYbiuaUKoDjMSECWn3rJO7tMAizoOioASh5QrFmiaRpgQO4JjD28M5q2DMQ3YtSEKeX1S6nq08KxrVdRCYBYkKmQJsNYKsqqJeOFABJzamIhB+cEBFrsOs4MDLIzBaGzBDpjN9kHWSNtMg1OnTmPr3AZGoxEmozEmkwmslYTlyixL/DGSehcOznnMdvfADmjbFm0bcvI5xCS/vnWw1qJpHA72Z5i3CzAL82emY4xGI8x39nF2ewsLN8PGZIy3rr+Jh/C+zlqTsS33lxBDC3CbIR0pZ1vBuHj1SBymKUxUHJ3MWbBS5lJszTQieg8RsjhJCExQ//tcZMtWE1RtnwPDqmBHBs4Dtkp5xJzs5wghmj4FpiesFe/TvlHbOrFB4l5vSDaSTtsHCI+BZFMXEa+Qm9BrhHY5c30QANa1jS5QxYj4mTIgdojRRiFClWGGpyqUgkw5mB0MGrR+gcv3XsK5i+fQ5uYwVL4vFxZl/nyJkmpDO96D0S01fCijputEz5UucsXhPVK/CWthebDrpOLtZyrLurulF8HqI151hdE4uzaOPiThqwnsOgRr1QJa5sZ7+DLEXJ1MGZqwwzy/ivivqnuZ2qtvIfVfQ5Diklur0HJRwgwhnHVdh0Gr+vpRJ9BeVs9hmc47VZYJAspcTbjB7s5tPPvEM3j6yacwHY2xtbWF8XiMpmmCK7RLc+mTereQvnVNhOs+HhzyvPENiA4AL8wMZYyRFDkQ4/zBx7QgeYndYYqJcOX+gBJl/VVJkTMpOZzi0CMlSuNZKgs9KvfbBW7evInd23s4f/kenDl3EdPt01i0Dp66aZTyYtjDwGNkg+oFMnZb4ymICPv7+2jnB5jP9uHbOSaTCXy7wMF8hlvwmI43sDGe4OypU9i8eAGTyQTj8Th+krXiIh8CITrn4NxCGKbAnHkw2rYVot2mRME+qMe8R0jSm+IXIXpgcXzfwcEBAGA0mmDhGMZaQcZGFgd+gfN3n8Wps1v4ypNfxf7ubTHKtsPCXz2fGjy4LpTFnRraTvp7zeREhs0PPysVEEqNwYq0bgCGBOAO8kKlOYR8T2q4HFVTdMpSMmB3QbWp+yBHPnNkKnbDo/A2TGcUdd6lqM7QWRWBBpd7K5Z7XhFD6WO2FzLnNs54XnUy0Hq884BZvkZMY+HhYSYjPPjehwOi6+LezZFABRSGaMk6Zah/Q+Wo/MBx+YgGVWThqLeGcNRDKqzoTIflBGLdsko98q7W1+OqN8RwGbVngYpYcjDo/euq9g5TjsKk1s/Hv0sIbY1p1cB/ohZMqoKwIY0G11uuusvLYedO6z0Mc/XtUhgIklwpiSFct8aiYcKTX/0mPv/ZP8Q9F87j4Uv3YrGYYX6wh4P9XRibB5u02eMigXoC4BIx67SB1aCbcf3WTezs3EKj80de3NYjYizXNVDAwrewQm063mS5N5gN6o3N7W3ctX1GELS8LSFOEVFABoIdWELCQs5PqAQssXS892iYcf+5UxjfdxE3buzgma99Gdt3X8TDj30QM+ZkAxNqAhT9YEyNhWVg7/rbAAuDerC3j13vMR6L/dPmdIpzp+/CdGOM6XSK6XSCZjyS3za20Fgbk/UCQOsdnGM457CYzbBwDt4j/PPwvkXuHaeIrWMvOe+8qJ8